Duran Law Group, APLC - Los Angeles Criminal Defense Personal Injury Lawyers
California Law Firm
The attorneys at the Duran Law Group, APLC have more than 30 years of experience fighting for the rights of criminal defendants and people injured in accidents. Call today for a free consultation and allow us to put our knowledge, skill and experience to work for you:
424-777-0007.

We are counselors, strategists, advocates, negotiators, and trial attorneys. We seek to meet the needs of our clients through aggressive, ethical and honest representation. We observe the highest ethical standards at all times and in all places, and we deal honestly and fairly with clients, opposing parties, the courts, and one another.

No two cases are the same, and no two clients are the same. Attorneys at the Duran Law Group, APLC provide each client with personalized service. We spend a great deal of time focusing on each client's needs and ascertaining the best approach to each circumstance. We believe that client's should be able to get in touch with their lawyer. We believe the attorney and client should have an open line of communication, and we strive to keep each client fully informed of every step in their case.

The majority of our referrals come from former clients and fellow attorneys. We take great pride in our ability to guide clients through the often difficult legal process to a successful outcome. Our years of knowledge and experience and the relationships we have developed with prosecutors and judges give us the ability to gain superior results.
Attorneys at the Duran Law Group, APLC represent clients in every United States District Court in California, and in state court in Los Angeles, Orange, Riverside, San Bernardino, Santa Barbara, San Diego, and Ventura Counties.

Practice Areas:
Criminal Defense
DUI
Assault/ Battery
Domestic Violence
White Collar
Drug Posession/ Sales
Murder/ Manslaughter
Sex Crimes
Criminal Threats
Medical Marijuana
Expungements

Personal Injury
Auto Accidents
Dog Bites
Slip and Fall
Medical Malpractice
Products Liability
Wrongful Death

http://www.duranlawgroup.com/



Related listings
Law Firm Directory

California

The Employee Retirement Income Security Act of 1974, also known as ERISA, governs certain employer-provided health insurance, life insurance, and disability insurance plans. The federal ERISA statute enacted was meant to protect employees by establis...

Law Firm Directory

California

The attorneys at the Law Offices of Robert W. Jackson, APC are trial lawyers. We know how to prepare and present your case. We will not be bullied around by any insurance company. We will fight for you. If you've been injured in an accident, your cla...

Law Firm Directory

California

Raffee Law Group was founded by Jill Raffee in an effort to provide large firm, quality legal work with the personal attention, economical efficiency and customer service of a smaller, boutique firm. We understand that litigation is time consuming, d...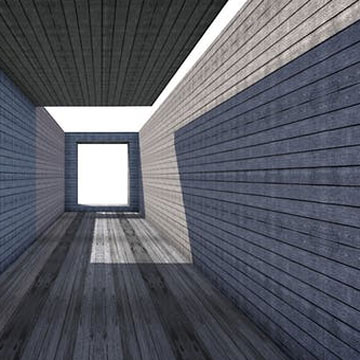 How do you qualify for workers compensation in Illinois?
The Workers' Compensation Statute protects every employee in the State of Illinois.

A victim of a work-related injury or illness is eligible for many forms of compensation including reasonable medical care required to cure or relieve the impact of the injury, lost time from work, and any temporary or permanent disability.

Illinois Workers' compensation is a system of benefits that:

– Pays for the medical treatment and medical bills incurred by work-related injuries and illnesses.
– Pays for the lost time from work
– Pays for any temporary or permanent disabilities
– Covers nearly every employee in Illinois
– and begins the very first day that you start working for your employer.


Employers in Illinois are required to purchase workers' compensation insurance for their employees and the insurance companies fund the payment of worker's compensation benefits for employees' claims. In the event of a dispute, the Illinois Workers' Compensation Commission (IWCC, or the Commission) enforces the state's worker's compensation laws and protects worker rights.