Kazmarek Geiger & Laseter LLP
Georgia Law Firm
Kazmarek Geiger & Laseter LLP

Practice Areas:
- Transactional
- Environmental Disputes & Litigation
- Regulatory
- Other Areas

Principal Attorneys:
- Skip Kazmarek
- Carol R. Geiger
- W. Scott Laseter
- Richard A. Horder

Kazmarek, Geiger & Laseter LLP
One Securities Center
3490 Piedmont Road NE, Suite 350
Atlanta, GA 30305

http://www.kglattorneys.com/
Related listings
Law Firm Directory

California

Our Firm has established a reputation for enforcing and protecting trademarks in the marketplace with enforcement actions in Federal and State courts throughout the United States as well as at the Trademark Trial and Appeal Board. San Francisco Trade...

Law Firm Directory

New York

New York Dental Malpractice Attorney - Jordan R. Pine The law firm of Jordan R. Pine & Associates is exclusively dedicated to representing clients in dental malpractice lawsuits in New York State. We have been involved with over 1,000 dental malp...

Law Firm Directory

New Jersey

At the personal injury and worker's compensation law firm of Lerner, Piermont & Riverol, P.A., we help people who have been injured in an accident, or as a result of professional negligence. Since 1972, we have committed our practice exclusively ...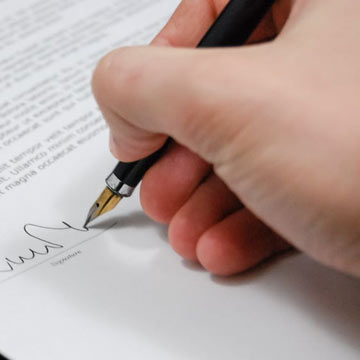 Thai National Sentenced, Faces Deportation for Operating Immigration Fraud Scheme
Nimon Naphaeng, 36, a native and citizen of Thailand, who resided in Wakefield, R.I., was sentenced Monday to 27 months in federal prison for running an immigration fraud scheme that defrauded more than 320 individuals, most of them immigrants, of at least $400,000, and perhaps more than $518,000. The scheme included the unauthorized filing of false asylum applications on behalf of individuals who did not request, nor authorize, the applications.

"U.S. Citizenship and Immigration Services does not tolerate immigration fraud of any kind," said Susan Raufer, director of the USCIS Newark Asylum Office. "We are proud of our role in uncovering this fraud scheme and bringing the perpetrator to justice."

At sentencing, U.S. District Court Chief Judge William E. Smith ordered a provisional amount of restitution of $400,000. The final amount of restitution will be determined subject to additional victims being identified and additional court filings over the next 90 days. According to court documents already filed by the government, restitution in this matter may exceed $518,300. During the investigation, the government seized $285,789.31 from Naphaeng. The forfeited funds will be applied toward restitution for victims of Naphaeng's crimes.