Lerner, Piermont & Riverol, P.A.
New Jersey Law Firm
At the personal injury and worker's compensation law firm of Lerner, Piermont & Riverol, P.A., we help people who have been injured in an accident, or as a result of professional negligence. Since 1972, we have committed our practice exclusively to personal injury and civil litigation to help people recover the compensation they deserve when they have suffered harm because of someone else's carelessness, incompetence, negligence or illegal action.
Related listings
Law Firm Directory

New Jersey

Mavroudis & Guarino, LLC, is a full service law firm with offices in New Jersey and New York. Our attorneys have established real estate, litigation and other boutique practice groups representing a wide range of individuals, corporations, midsiz...

Law Firm Directory

New Jersey

Are you expected to perform your job duties before or after your scheduled time at work? Have you been asked to work over 40 hours in a work week without earning overtime wages for doing so? Do your lunch breaks often get interrupted by work-related ...

Law Firm Directory

New Jersey

Clark & Fox is a law firm with a singular focus on serving the insurance industry. We represent domestic and international insurers in the areas of insurance coverage, defense litigation and reinsurance throughout the United States and its territ...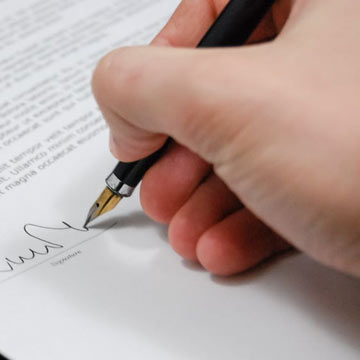 Thai National Sentenced, Faces Deportation for Operating Immigration Fraud Scheme
Nimon Naphaeng, 36, a native and citizen of Thailand, who resided in Wakefield, R.I., was sentenced Monday to 27 months in federal prison for running an immigration fraud scheme that defrauded more than 320 individuals, most of them immigrants, of at least $400,000, and perhaps more than $518,000. The scheme included the unauthorized filing of false asylum applications on behalf of individuals who did not request, nor authorize, the applications.

"U.S. Citizenship and Immigration Services does not tolerate immigration fraud of any kind," said Susan Raufer, director of the USCIS Newark Asylum Office. "We are proud of our role in uncovering this fraud scheme and bringing the perpetrator to justice."

At sentencing, U.S. District Court Chief Judge William E. Smith ordered a provisional amount of restitution of $400,000. The final amount of restitution will be determined subject to additional victims being identified and additional court filings over the next 90 days. According to court documents already filed by the government, restitution in this matter may exceed $518,300. During the investigation, the government seized $285,789.31 from Naphaeng. The forfeited funds will be applied toward restitution for victims of Naphaeng's crimes.
Business News