Martineau, Davis & Associates, P.C.
Rhode Island Law Firm
Martineau, Davis & Associates, P.C.

Practice Areas:
- Personal Injury/Wrongful Death
- Business Law
- Family Law
- Wills, Estates & Trusts
- Criminal Defense
- Real Estate
- Alternative Dispute Resolution

Principal Attorneys:
- Mark A. Davis
- Emile F. Martineau

Martineau, Davis & Associates, P.C.
2639 South County Trail
East Greenwich, Rhode Island

Tel: 401-398-8333
Fax: 401-398-8334

http://www.mdalegal.com/
Related listings
Law Firm Directory

07/11/2022

Our firm founder John M. Lynch is a proven trial lawyer with a record of success in state and federal courts. His former service as a police investigator and federal drug task force agent enable him to see a case from all sides. He is routinely hired...

Law Firm Directory

Connecticut

Forte Law Group is one of only a very few law firms within the state of Connecticut that is dedicated to exclusively representing families and children with special needs. Whether you need an attorney to attend your child's PPT meeting, represe...

Sylkatis Law represents individuals in a variety of family law regarding divorce, dissolution, child custody disputes throughout Northeast Ohio including Lorain, Cuyahoga, Erie, Medina and surrounding counties. We understand that family law disputes ...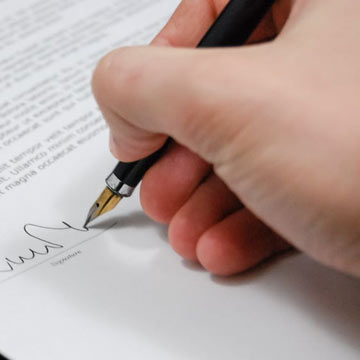 Thai National Sentenced, Faces Deportation for Operating Immigration Fraud Scheme
Nimon Naphaeng, 36, a native and citizen of Thailand, who resided in Wakefield, R.I., was sentenced Monday to 27 months in federal prison for running an immigration fraud scheme that defrauded more than 320 individuals, most of them immigrants, of at least $400,000, and perhaps more than $518,000. The scheme included the unauthorized filing of false asylum applications on behalf of individuals who did not request, nor authorize, the applications.

"U.S. Citizenship and Immigration Services does not tolerate immigration fraud of any kind," said Susan Raufer, director of the USCIS Newark Asylum Office. "We are proud of our role in uncovering this fraud scheme and bringing the perpetrator to justice."

At sentencing, U.S. District Court Chief Judge William E. Smith ordered a provisional amount of restitution of $400,000. The final amount of restitution will be determined subject to additional victims being identified and additional court filings over the next 90 days. According to court documents already filed by the government, restitution in this matter may exceed $518,300. During the investigation, the government seized $285,789.31 from Naphaeng. The forfeited funds will be applied toward restitution for victims of Naphaeng's crimes.