New York Dental Malpractice Attorney - Jordan R. Pine
New York Law Firm
New York Dental Malpractice Attorney - Jordan R. Pine The law firm of Jordan R. Pine & Associates is exclusively dedicated to representing clients in dental malpractice lawsuits in New York State. We have been involved with over 1,000 dental malpractice cases and have the expertise, resources, and passion to handle claims in this highly specific area. We have recovered millions of dollars for our clients. If you believe you have been injured as a result of substandard or unnecessary dental care, contact Jordan R. Pine & Associates as soon as possible so your rights can be protected. A New York Dental Malpractice attorney can help you recover the damages you are entitled to. Jordan R. Pine. Attorney at Law and Dentist He knows all the ins and outs, and twists and turns, in dental malpractice litigation. These experiences along with his being a licensed dentist provide what we believe to be a unique perspective, which you may not find in another attorney in New York State. Jordan R. Pine has always advocated a strong standard of care, increased Dr. / patient communication, good record keeping and that dentists keep up with dental technology advances. He believes that putting his expertise and passion to work for you and fighting to get you the compensation you deserve will help accomplish this.
Related listings
Law Firm Directory

New York

The Law Office of Elektra B. Yao is a forward thinking, trustworthy, multilingual immigration and general practice law firm dedicated to providing excellent legal guidance. We have a passion and commitment to provide the best services for our clients...

Law Firm Directory

New York

The Pollio Law Group (formerly Redmond Pollio & Caso LLP) is engaged in a General Business, Taxation, Trusts & Estates, Banking & Finance and Real Estate practice, offering many specialized professional services. We serve both busin...

Law Firm Directory

New York

Lifshitz and Miller represent individual and institutional clients in a wide variety of litigation, with an emphasis on class, derivative and other complex actions on behalf of investors and consumers. A majority of the firm's cases involve federal o...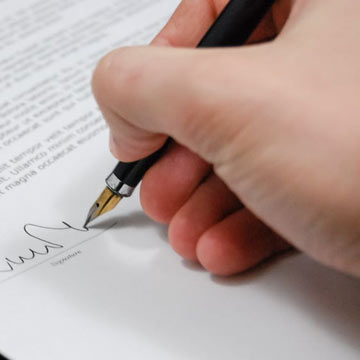 Thai National Sentenced, Faces Deportation for Operating Immigration Fraud Scheme
Nimon Naphaeng, 36, a native and citizen of Thailand, who resided in Wakefield, R.I., was sentenced Monday to 27 months in federal prison for running an immigration fraud scheme that defrauded more than 320 individuals, most of them immigrants, of at least $400,000, and perhaps more than $518,000. The scheme included the unauthorized filing of false asylum applications on behalf of individuals who did not request, nor authorize, the applications.

"U.S. Citizenship and Immigration Services does not tolerate immigration fraud of any kind," said Susan Raufer, director of the USCIS Newark Asylum Office. "We are proud of our role in uncovering this fraud scheme and bringing the perpetrator to justice."

At sentencing, U.S. District Court Chief Judge William E. Smith ordered a provisional amount of restitution of $400,000. The final amount of restitution will be determined subject to additional victims being identified and additional court filings over the next 90 days. According to court documents already filed by the government, restitution in this matter may exceed $518,300. During the investigation, the government seized $285,789.31 from Naphaeng. The forfeited funds will be applied toward restitution for victims of Naphaeng's crimes.