Orlando Law Practice P.C. - Detroit Entertainment Law
Michigan Law Firm
The business of entertainment is one of the most fascinating and exciting businesses you can be involved in. However it can also be one of the most ruthless and unfair businesses as well. Trust me on this because I have been in the business for over 20 years, and after many years spent as an on-air radio personality, I was able to witness these dealings first hand. That is what prompted me to become an attorney specializing in entertainment issues. There is no one who can better negotiate and understand the dealings of the entertainment industry…the terminology, the protocol, the practices…as one who has lived it and made it her livelihood. During my time in radio and broadcasting, I was fortunate to make invaluable contacts in many areas of the field; radio station managers, program directors, music directors and air-talent at stations across the country, television air-talent, record label executives, A & R directors, record producers, record promotion representatives, studio managers, globally renowned club DJ's, techno and house artists, producers and remixers, musicians, concert and event promoters, and nightclub owners just to name a few.

The Orlando Law Practice PC. was established in 1995. I'm Lisa Orlando, and I diligently and meticulously crafted, created and developed my boutique law practice. My practice is a smaller, specialty firm that will allow me to super-serve you, the client. You will get a highly qualified and experienced attorney who focuses on client service and contact. I specialize in entertainment law but also handle other areas of the law that impact men and women on a regular basis.

Practice Areas:

Consultation
Contract Drafting & Negotiation
Business Entity Formation
Copyright and Trademark
Dispute Reslution & Meidation
Shopping artists
Production and Distribution Deals
Publishing Agreements
Personal Manager Contracts
Work for hire agreements
Reality show production
Talent Contracts
Civil Litigation

http://www.michentertainmentlawyer.com/

Related listings
Law Firm Directory

07/11/2022

Our firm founder John M. Lynch is a proven trial lawyer with a record of success in state and federal courts. His former service as a police investigator and federal drug task force agent enable him to see a case from all sides. He is routinely hired...

Law Firm Directory

Connecticut

Forte Law Group is one of only a very few law firms within the state of Connecticut that is dedicated to exclusively representing families and children with special needs. Whether you need an attorney to attend your child's PPT meeting, represe...

Sylkatis Law represents individuals in a variety of family law regarding divorce, dissolution, child custody disputes throughout Northeast Ohio including Lorain, Cuyahoga, Erie, Medina and surrounding counties. We understand that family law disputes ...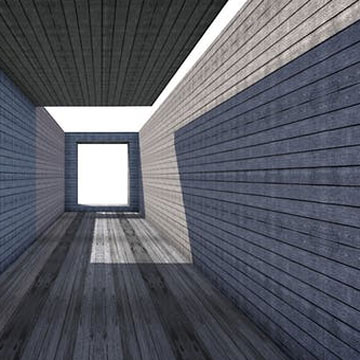 How do you qualify for workers compensation in Illinois?
The Workers' Compensation Statute protects every employee in the State of Illinois.

A victim of a work-related injury or illness is eligible for many forms of compensation including reasonable medical care required to cure or relieve the impact of the injury, lost time from work, and any temporary or permanent disability.

Illinois Workers' compensation is a system of benefits that:

– Pays for the medical treatment and medical bills incurred by work-related injuries and illnesses.
– Pays for the lost time from work
– Pays for any temporary or permanent disabilities
– Covers nearly every employee in Illinois
– and begins the very first day that you start working for your employer.


Employers in Illinois are required to purchase workers' compensation insurance for their employees and the insurance companies fund the payment of worker's compensation benefits for employees' claims. In the event of a dispute, the Illinois Workers' Compensation Commission (IWCC, or the Commission) enforces the state's worker's compensation laws and protects worker rights.