Roberts Law Group, PLLC
North Carolina Law Firm
At Roberts Law Group, PLLC, in Raleigh, we know that many good and honest people like you find themselves in tough spots and need experienced legal representation. Our firm serves clients throughout North Carolina and has the experience that you need after being charged with a criminal offense. We are committed to helping you protect your rights and your future.
Related listings
Law Firm Directory

North Carolina

Welcome to Wallace Childers PLLC. We are a litigation firm focused on representing clients in the areas of general and business litigation, personal injury, workers' compensation, employment litigation, and social security disability. Although ...

Law Firm Directory

North Carolina

Chris Strianese is a Charlotte based attorney specializing in sexual harassment, employment discrimination, wage and hour, and non-competition / non-solicitation cases. His main focus is on representing employees who have been fired for unlawfu...

Law Firm Directory

North Carolina

Law Office Of Alan Doorasamy Sr. North Carolina based Law Office of Alan Doorasamy offeres legal representation in four main practice areas: immigration, criminal law, gambling law, and international business law. Principal attorney, Mr. Alan Doorasa...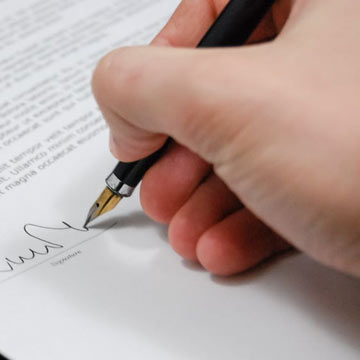 Thai National Sentenced, Faces Deportation for Operating Immigration Fraud Scheme
Nimon Naphaeng, 36, a native and citizen of Thailand, who resided in Wakefield, R.I., was sentenced Monday to 27 months in federal prison for running an immigration fraud scheme that defrauded more than 320 individuals, most of them immigrants, of at least $400,000, and perhaps more than $518,000. The scheme included the unauthorized filing of false asylum applications on behalf of individuals who did not request, nor authorize, the applications.

"U.S. Citizenship and Immigration Services does not tolerate immigration fraud of any kind," said Susan Raufer, director of the USCIS Newark Asylum Office. "We are proud of our role in uncovering this fraud scheme and bringing the perpetrator to justice."

At sentencing, U.S. District Court Chief Judge William E. Smith ordered a provisional amount of restitution of $400,000. The final amount of restitution will be determined subject to additional victims being identified and additional court filings over the next 90 days. According to court documents already filed by the government, restitution in this matter may exceed $518,300. During the investigation, the government seized $285,789.31 from Naphaeng. The forfeited funds will be applied toward restitution for victims of Naphaeng's crimes.
Business News