The Holloman Law Group, PLLC
District of Columbia Law Firm
The Holloman Law Group, PLLC

With a vast list of clients throughout the country, including individual physicians, physician groups, and small businesses, we have acquired the experience and expertise to successfully guide you. Whether you are an individual physician considering an employment contract or shareholder option; a group considering an expansion, merger, or acquisition; or an entrepreneur considering a new business venture, we have the expertise to guide you. To be clear, we are not general practitioners, nor do we offer mere general advice. We, through our founder, offer the precise, quality counsel our clients have come to depend on.

Practice Areas:
- The Business of Health Care
- Commercial Agreements
- Small Business

Principal Attorney:
Roderick Holloman

The Holloman Law Group, PLLC
1050 Connecticut Avenue, NW
Tenth Floor
Washington, D.C. 20036-5334
Main: 202.572.1000
Fax: 1.866.230.6247

http://www.hollomanlawgroup.com/contact-us
Related listings
Law Firm Directory

District of Columbia

The Law Office of W. Bradley Ney offers individuals and business clients the same high quality litigation services as a large law firm attorney. With more than ten years of litigation experience at two of the nation's preeminent law firms, Brad...

Law Firm Directory

District of Columbia

Shook Doran LLP Shook Doran is a large law firm that has several locations in Washington, DC and Seattle, Washington. Focusing their practice area on government contracts, the attorneys of Shook Doran LLP are strive to provide the best for their clie...

Law Firm Directory

District of Columbia

Hahn & Voight PLLC Hahn & Voight PLLC is an intellectual property law firm located in Washington, DC and specializes in patent and trademark legal matters. Their attorneys offer leadership to their clients in matters dealing with protection o...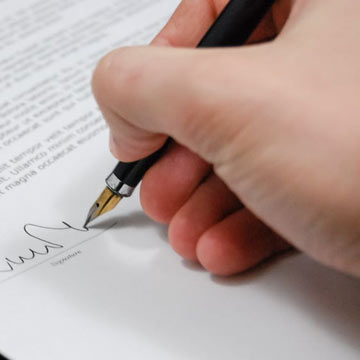 Thai National Sentenced, Faces Deportation for Operating Immigration Fraud Scheme
Nimon Naphaeng, 36, a native and citizen of Thailand, who resided in Wakefield, R.I., was sentenced Monday to 27 months in federal prison for running an immigration fraud scheme that defrauded more than 320 individuals, most of them immigrants, of at least $400,000, and perhaps more than $518,000. The scheme included the unauthorized filing of false asylum applications on behalf of individuals who did not request, nor authorize, the applications.

"U.S. Citizenship and Immigration Services does not tolerate immigration fraud of any kind," said Susan Raufer, director of the USCIS Newark Asylum Office. "We are proud of our role in uncovering this fraud scheme and bringing the perpetrator to justice."

At sentencing, U.S. District Court Chief Judge William E. Smith ordered a provisional amount of restitution of $400,000. The final amount of restitution will be determined subject to additional victims being identified and additional court filings over the next 90 days. According to court documents already filed by the government, restitution in this matter may exceed $518,300. During the investigation, the government seized $285,789.31 from Naphaeng. The forfeited funds will be applied toward restitution for victims of Naphaeng's crimes.