The Law Office of Richard Goren - Boston Business Lawyer
Massachusetts Law Firm
Welcome to the Law Office of Richard Goren, a Boston-based business litigation firm, with more than thirty-five years experience and a track record of exceptional results.

Who represents you matters. It matters not how many lawyers you employ or what they say or argue. What does matter is the results. As Clarence Darrow explained: "justice is what comes out of a courtroom."

We are guided by two principles:

To identify and concentrate on the strengths and weaknesses of both sides of the case. To take the shortest possible road to the client's goal on winning, while assuring that his and his counsel's resources remain focused, with minimal distractions.

It is never just about making money. Our primary purpose is to achieve outstanding results for our clients while always maintaining the quality of work in which we pride ourselves.

http://www.richardgorenlaw.com/



Related listings
Law Firm Directory

Massachusetts

Established in 1996, Sampson & Associates, P.C. specializes in intellectual property law, including patent, trademark, trade secret, copyright and licensing law. The firm obtains, maintains and helps enforce patents, trademarks and copyrights thr...

Law Firm Directory

Massachusetts

Mayflower Visa Group LLC is a U.S. immigration and tax law firm committed to providing client-focused and cost effective legal counsel. We represent clients all over the United States and from countries around the world. Responding to your needs with...

Law Firm Directory

Massachusetts

Wilchins Cosentino & Friend LLP, formerly associated as Seegel Lipshutz & Wilchins, is committed to providing the best possible legal experience available. Wilchins Cosentino & Friend LLP is organized into six major practice areas Private...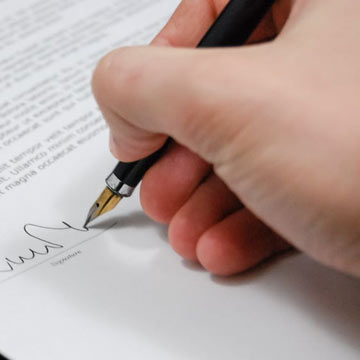 Thai National Sentenced, Faces Deportation for Operating Immigration Fraud Scheme
Nimon Naphaeng, 36, a native and citizen of Thailand, who resided in Wakefield, R.I., was sentenced Monday to 27 months in federal prison for running an immigration fraud scheme that defrauded more than 320 individuals, most of them immigrants, of at least $400,000, and perhaps more than $518,000. The scheme included the unauthorized filing of false asylum applications on behalf of individuals who did not request, nor authorize, the applications.

"U.S. Citizenship and Immigration Services does not tolerate immigration fraud of any kind," said Susan Raufer, director of the USCIS Newark Asylum Office. "We are proud of our role in uncovering this fraud scheme and bringing the perpetrator to justice."

At sentencing, U.S. District Court Chief Judge William E. Smith ordered a provisional amount of restitution of $400,000. The final amount of restitution will be determined subject to additional victims being identified and additional court filings over the next 90 days. According to court documents already filed by the government, restitution in this matter may exceed $518,300. During the investigation, the government seized $285,789.31 from Naphaeng. The forfeited funds will be applied toward restitution for victims of Naphaeng's crimes.
Business News