'See you in court': ACLU files nearly 400 cases versus Trump
Bankruptcy Law
The day after Donald Trump's election in November 2016, the American Civil Liberties Union posted a message to him on its website: "See you in court."

As president, Trump hasn't personally squared off against the ACLU from the witness stand, but the broader warning has been borne out. As of this week, the ACLU has filed nearly 400 lawsuits and other legal actions against the Trump administration, some meeting with setbacks but many resulting in important victories.

Among other successes for the ACLU, it prevailed in a U.S. Supreme Court case blocking the administration from placing a citizenship question on the 2020 census. It also spearheaded legal efforts that curtailed the policy of separating many migrant children from their parents.

"The assault on civil liberties and civil rights is greater under this administration than any other in modern history," said the ACLU's president, Anthony Romero. "It's meant we've been living with a three-alarm fire in every part of our house."

Since the day Trump took office, the ACLU ? according to a breakdown it provided to The Associated Press ? has filed 237 lawsuits against the administration and about 160 other legal actions, including Freedom of Information Act requests, ethics complaints and administrative complaints.

Of the lawsuits, 174 have dealt with immigrant rights, targeting the family separation policy, detention and deportation practices and the administration's repeated attempts to make it harder to seek asylum at the U.S.-Mexico border.

The other lawsuits address an array of issues high on the ACLU's agenda: voting rights, LGBT rights, racial justice and others. In one long-running case, the ACLU succeeded in blocking the administration's policy of barring young immigrant women in government custody from getting abortions.

"Donald Trump has provided a full employment program for ACLU lawyers on all of our issues," Romero said.

By comparison, the ACLU says it filed 13 lawsuits and other legal actions against President George W. Bush's administration in his first term, mostly alleging encroachments on civil liberties related to counter-terrorism policies.
Related listings
Bankruptcy Law

05/21/2020

The attorney working with Tara Reade, the former Joe Biden Senate staffer who alleged he sexually assaulted her in the 1990s, said Friday he is no longer representing her, just two weeks after he first began working with her.Douglas Wigdor said in a ...

Bankruptcy Law

05/13/2020

A young black man filmed by a security camera walking through a home under construction in December and in February may have stopped at the site for a drink of water, according to an attorney for the homeowner thrust into the investigation of the fat...

Bankruptcy Law

04/23/2020

On the evening before he was to argue a case before the Supreme Court years ago, Jeffrey Fisher broke his glasses. That left the very nearsighted lawyer with an unappealing choice. He could wear contacts and clearly see the justices but not his notes...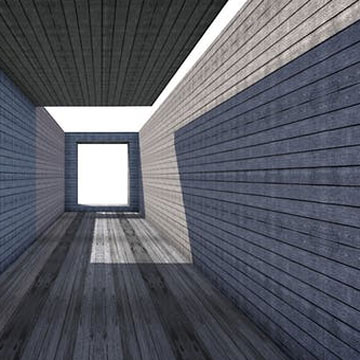 How do you qualify for workers compensation in Illinois?
The Workers' Compensation Statute protects every employee in the State of Illinois.

A victim of a work-related injury or illness is eligible for many forms of compensation including reasonable medical care required to cure or relieve the impact of the injury, lost time from work, and any temporary or permanent disability.

Illinois Workers' compensation is a system of benefits that:

– Pays for the medical treatment and medical bills incurred by work-related injuries and illnesses.
– Pays for the lost time from work
– Pays for any temporary or permanent disabilities
– Covers nearly every employee in Illinois
– and begins the very first day that you start working for your employer.


Employers in Illinois are required to purchase workers' compensation insurance for their employees and the insurance companies fund the payment of worker's compensation benefits for employees' claims. In the event of a dispute, the Illinois Workers' Compensation Commission (IWCC, or the Commission) enforces the state's worker's compensation laws and protects worker rights.