Nepal's Supreme Court reinstates dissolved lower house
Breaking Legal News
Nepal's Supreme Court reinstated the House of Representatives on Monday and upheld the leader of the opposition's claim to be the new prime minister.

The 167-page court order removes Prime Minister Khadga Prasad Oli, who had been running a caretaker government until planned elections.

In May, Oli directed the president to dissolve the House of Representatives, Parliament's lower house, and announce new elections later this year. The decision was challenged in the Supreme Court by a coalition of opposition parties that said they had the support of a majority in Parliament to form a new government.

The Supreme Court also ruled Monday that the reinstated House of Representatives should meet within a week, when the leader of the main opposition party, Sher Bahadur Deuba, is expected to call a vote of confidence.

There was no immediate comment from Oli's office or his aides.

Hundreds of Oli's supporters gathered outside the Supreme Court to oppose the court decision.

"We are here to protest the unconstitutional decision by the Supreme Court, which was interfering with the affairs of the Parliament and its rights," said one of the protesters, Ramesh Acharya.

The protesters briefly scuffled with riot police who were able to push them back. There were no injuries or arrests.

More protests are likely later in the week because Oli still has significant support among the public.

It is the second time the Supreme Court has reinstated the House of Representatives this year after it was dissolved by Oli.

He had the House of Representatives dissolved in December and called for new elections in April, but that was rejected by the Supreme Court and the lower house was reinstated in February. Oli again had the president dissolve the House of Representatives in May with elections planned for November.

Oli became prime minister in 2018 after the Communist Party of Nepal won a majority of the seats in the House of Representatives. The party, however, has had two splits this year, weakening Oli's hold on power.
Related listings
Breaking Legal News

05/23/2019

A Baghdad court on Sunday sentenced three French citizens to death for being members of the Islamic State group, an Iraqi judicial official said. They were the first French IS members to receive death sentences in Iraq, where they were transferred fo...

Breaking Legal News

09/05/2018

Myanmar's government on Friday rejected an International Criminal Court ruling that it has jurisdiction to investigate allegations that Myanmar security forces violated international law by driving hundreds of thousands of Rohingya Muslims from their...

Breaking Legal News

06/22/2018

Radical cleric Aman Abdurrahman was sentenced to death by an Indonesian court Friday for ordering Islamic State group-affiliated militants to carry out attacks including the January 2016 suicide bombing at a Starbucks in Jakarta.Abdurrahman, who poli...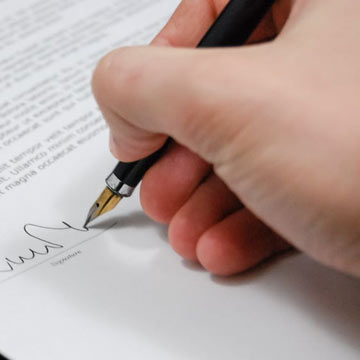 Thai National Sentenced, Faces Deportation for Operating Immigration Fraud Scheme
Nimon Naphaeng, 36, a native and citizen of Thailand, who resided in Wakefield, R.I., was sentenced Monday to 27 months in federal prison for running an immigration fraud scheme that defrauded more than 320 individuals, most of them immigrants, of at least $400,000, and perhaps more than $518,000. The scheme included the unauthorized filing of false asylum applications on behalf of individuals who did not request, nor authorize, the applications.

"U.S. Citizenship and Immigration Services does not tolerate immigration fraud of any kind," said Susan Raufer, director of the USCIS Newark Asylum Office. "We are proud of our role in uncovering this fraud scheme and bringing the perpetrator to justice."

At sentencing, U.S. District Court Chief Judge William E. Smith ordered a provisional amount of restitution of $400,000. The final amount of restitution will be determined subject to additional victims being identified and additional court filings over the next 90 days. According to court documents already filed by the government, restitution in this matter may exceed $518,300. During the investigation, the government seized $285,789.31 from Naphaeng. The forfeited funds will be applied toward restitution for victims of Naphaeng's crimes.
Business News