Federal judge delays vaccine mandate for NYC teachers
Business Law
New York City schools have been temporarily blocked from enforcing a vaccine mandate for its teachers and other workers by a federal appeals judge just days before it was to take effect.

Workers in the nation's largest school system were to be required to show vaccination proof starting Monday. But late Friday, a judge for the 2nd U.S. Circuit Court of Appeals granted a temporary injunction sought by a group of teachers pending review by a three-judge panel, which will take up the motion Wednesday.

Department of Education spokesperson Danielle Filson said officials were seeking a speedy resolution in court.

"We're confident our vaccine mandate will continue to be upheld once all the facts have been presented, because that is the level of protection our students and staff deserve," Filson said in an email.

The New York Post reported that the department sent an email to principals Saturday morning saying they "should continue to prepare for the possibility that the vaccine mandate will go into effect later in the week."

Mayor Bill de Blasio announced in August that about 148,000 school employees would have to get at least a first dose of the COVID-19 vaccination by Sept. 27. The policy covers teachers, along with other staffers, such as custodians and cafeteria workers.

It's the first no-test-option vaccination mandate for a broad group of city workers in the nation's most populous city. And it mirrors a similar statewide mandate for hospital and nursing home workers set to go into effect Monday.

As of Friday, 82% of department employees have been vaccinated, including 88% of teachers.

Even though most school workers have been vaccinated, unions representing New York City principals and teachers warned that could still leave the 1 million-student school system short of as many as 10,000 teachers, along with other staffers.

De Blasio has resisted calls to delay the mandate, insisting the city was ready.

"We've been planning all along. We have a lot of substitutes ready," the Democrat said in a radio interview on Friday. "A lot is going to happen between now and Monday but beyond that, we are ready, even to the tune of, if we need thousands, we have thousands."
Related listings
Republicans suffered setbacks to court challenges over the presidential election in three battleground states on Friday while a law firm that came under fire for its work for President Donald Trump's campaign withdrew from a major Pennsylvania ...

A Thai court issued a new arrest warrant on Tuesday for an heir to the Red Bull energy drink fortune, a month after news of the dropping of a long-standing charge against him caused widespread anger.Assistant National Police Chief Lt. Gen. Jaruwat Wa...

The Supreme Court agreed Thursday to hear a case involving the descendants of a group of Jewish art dealers from Germany who say their ancestors were forced to sell a collection of religious art to the Nazi government in 1935. The justices will decid...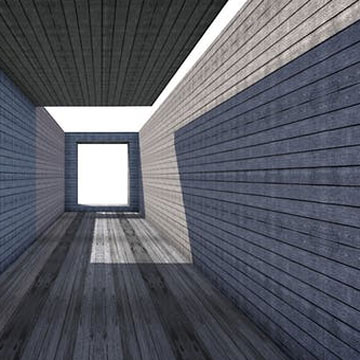 How do you qualify for workers compensation in Illinois?
The Workers' Compensation Statute protects every employee in the State of Illinois.

A victim of a work-related injury or illness is eligible for many forms of compensation including reasonable medical care required to cure or relieve the impact of the injury, lost time from work, and any temporary or permanent disability.

Illinois Workers' compensation is a system of benefits that:

– Pays for the medical treatment and medical bills incurred by work-related injuries and illnesses.
– Pays for the lost time from work
– Pays for any temporary or permanent disabilities
– Covers nearly every employee in Illinois
– and begins the very first day that you start working for your employer.


Employers in Illinois are required to purchase workers' compensation insurance for their employees and the insurance companies fund the payment of worker's compensation benefits for employees' claims. In the event of a dispute, the Illinois Workers' Compensation Commission (IWCC, or the Commission) enforces the state's worker's compensation laws and protects worker rights.