Man denies kidnapping charge in alleged murder-for-hire plot
Court Watch
A Colorado man pleaded not guilty Thursday in federal court in Vermont to kidnapping a man who was later found shot to death in a snowbank in 2018 in what prosecutors allege is a murder-for-hire case stemming from a financial dispute.

Federal prosecutors say they believe Jerry Banks, 34, of Fort Garland, Colorado, killed Gregory Davis, 49, of Danville, Vermont, but he has not been charged in the killing. U.S. District Judge Geoffrey Crawford ordered Banks to remain detained until trial, noting the prosecutors' concerns about his risk of flight and safety risk to potential witnesses.

"Someone who would kill for money would likely kill or improperly influence a witness or otherwise seek to influence the course of a trial that would result in his life in prison," Paul Van de Graaf and Jonathan Ophardt, assistant U.S. attorneys for Vermont, wrote in their detention request. They said Banks has a history of living "off the grid" and no strong connection to Vermont or anywhere else in the country.

Banks' federal public defender, Mary Nerino, did not contest detention and would not comment on the charges after the arraignment.

Davis was abducted from his Danville, Vermont, home on Jan. 6, 2018, and found shot to death the next day in a snowbank on a back road in Barnet.

Prosecutors detailed the alleged conspiracy in a filing Monday in federal court in Las Vegas. They wrote that Davis had been threatening to go to the FBI with information that Serhat Gumrukcu, 39, an inventor and the co-founder of a Los Angeles-based biotechnology company, was defrauding Davis in a multimillion-dollar oil deal Gumrukcu and Gumrukcu's brother had entered into with Davis in 2015.

Gurumkcu was facing felony fraud charges in California in 2017 and was working on a deal that came together soon after Davis' death that gave him significant ownership stake in Enochian Bioscience.
Related listings
Gangs inside a Mississippi jail often determine whether other inmates receive meals, a court-appointed monitor testified in a federal court hearing. Elizabeth Simpson testified Tuesday that staffing shortages are so severe at Hinds County's Ray...

Democrats sued Kansas officials on Monday over a Republican redistricting law that costs the state's only Democrat in Congress some of the territory in her Kansas City-area district that she carries by wide margins in elections. A team of attor...

A circuit judge has been appointed to a temporary seat on the West Virginia Supreme Court after the resignation of Justice Evan Jenkins. Chief Justice John Hutchison on Monday appointed Alan D. Moats to the high court. Moats has served in the judicia...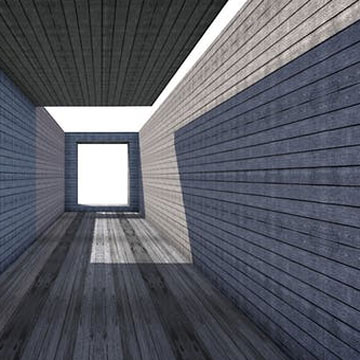 How do you qualify for workers compensation in Illinois?
The Workers' Compensation Statute protects every employee in the State of Illinois.

A victim of a work-related injury or illness is eligible for many forms of compensation including reasonable medical care required to cure or relieve the impact of the injury, lost time from work, and any temporary or permanent disability.

Illinois Workers' compensation is a system of benefits that:

– Pays for the medical treatment and medical bills incurred by work-related injuries and illnesses.
– Pays for the lost time from work
– Pays for any temporary or permanent disabilities
– Covers nearly every employee in Illinois
– and begins the very first day that you start working for your employer.


Employers in Illinois are required to purchase workers' compensation insurance for their employees and the insurance companies fund the payment of worker's compensation benefits for employees' claims. In the event of a dispute, the Illinois Workers' Compensation Commission (IWCC, or the Commission) enforces the state's worker's compensation laws and protects worker rights.