Washington prepares for more patients seeking abortion
Criminal Law
While the nation waits for the Supreme Court's opinion on a blockbuster abortion case that could overturn Roe v. Wade, Planned Parenthood of Washington is getting ready for an increase in out-of-state patients seeking an abortion.

"We are already seeing patients from Texas, from Oklahoma. I saw a patient a couple of weeks ago from Alabama," Dr. Erin Berry, gynecologist and Washington state medical director of Planned Parenthood of the Great Northwest and the Hawaiian Islands, told KING-TV.

Planned Parenthood of the Great Northwest said it's working to see which locations in Washington could open up for additional days if needed and upping its patient navigation teams, which help patients with appointments and travel arrangements.

"There's a lot of unknown," Berry said. "We also ultimately do not know how many people will be coming in from where and what their needs will be."

Twenty-six states are likely to have total or near-total bans on abortion if Roe v. Wade is overturned. Idaho's trigger law bans all abortions with exceptions for rape, incest and if the mother's life is at risk.

According to the Guttmacher Institute, a research group that supports abortion rights, 230,000 patients could travel across state lines from Idaho seeking an abortion.

Berry said it's expensive for patients to travel across the country to access medical care and fears for funding in the long term.

The looming decision is creating uncertainty for more than just patients. The Washington Medical Commission, which regulates physician license in Washington, said if Roe v. Wade is overturned it could raise practice concerns for Washington licensees.
Related listings
A North Carolina man has admitted stealing mail from residential mailboxes and using stolen information to commit wire fraud, a federal prosecutor said.Soheil Akhavan Rezaie, 37, entered his guilty plea Tuesday before a U.S. magistrate judge in Charl...

An accountant who worked for the consultant at the center of the college admissions bribery case has avoided prison for his role in the sweeping scheme.U.S. District Court Judge Indira Talwani on Friday sentenced Steven Masera, 72, to time already se...

The Wisconsin Supreme Court on Friday adopted Republican-drawn maps for the state Legislature, handing the GOP a victory just weeks after initially approving maps drawn by Democratic Gov. Tony Evers.The court reversed itself after the U.S. Supreme Co...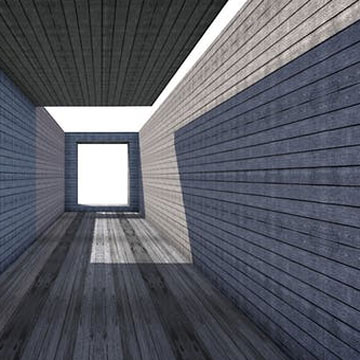 How do you qualify for workers compensation in Illinois?
The Workers' Compensation Statute protects every employee in the State of Illinois.

A victim of a work-related injury or illness is eligible for many forms of compensation including reasonable medical care required to cure or relieve the impact of the injury, lost time from work, and any temporary or permanent disability.

Illinois Workers' compensation is a system of benefits that:

– Pays for the medical treatment and medical bills incurred by work-related injuries and illnesses.
– Pays for the lost time from work
– Pays for any temporary or permanent disabilities
– Covers nearly every employee in Illinois
– and begins the very first day that you start working for your employer.


Employers in Illinois are required to purchase workers' compensation insurance for their employees and the insurance companies fund the payment of worker's compensation benefits for employees' claims. In the event of a dispute, the Illinois Workers' Compensation Commission (IWCC, or the Commission) enforces the state's worker's compensation laws and protects worker rights.