Kansas Chief Justice Pitches Lawmakers on Court Pay Hikes
Employment Law
Kansas Supreme Court Chief Justice Lawton Nuss is trying to persuade legislators to increase salaries for judges and pay for judicial branch employees.

Nuss devoted much of his annual State of the Judiciary address Wednesday to what he described as the serious need to increase pay within the court system. He spoke to a joint session of the Legislature.

The Supreme Court is seeking to increase the court system's annual budget by about $22 million, or about 16 percent.

Nuss told lawmakers that all judicial branch jobs pay below market rates, and some fall short by as much as 22 percent. He said nearly one-third of the court system's employees work outside jobs to make ends meet.

But some legislators see the spending increase as a tough sell.
Related listings
Employment Law

12/24/2018

Justice Ruth Bader Ginsburg is resting in a New York hospital following surgery to remove two malignant growths in her left lung, the third time the Supreme Court's oldest justice has been treated for cancer and her second stay in a hospital in...

Employment Law

07/11/2018

President Donald Trump's selection of Judge Brett Kavanaugh as a new Supreme Court nominee last Monday culminates a three-decade project unparalleled in American history to install a reliable conservative majority on the nation's highest ...

Employment Law

08/23/2017

The former radio host who lost a groping lawsuit to Taylor Swift in federal court this week said he realizes the case was in the pop star's favor, but he had no interest in backing down.David Mueller told The Associated Press on Tuesday that someone ...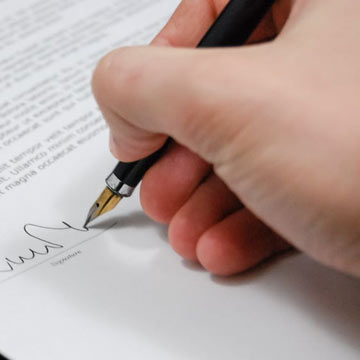 Thai National Sentenced, Faces Deportation for Operating Immigration Fraud Scheme
Nimon Naphaeng, 36, a native and citizen of Thailand, who resided in Wakefield, R.I., was sentenced Monday to 27 months in federal prison for running an immigration fraud scheme that defrauded more than 320 individuals, most of them immigrants, of at least $400,000, and perhaps more than $518,000. The scheme included the unauthorized filing of false asylum applications on behalf of individuals who did not request, nor authorize, the applications.

"U.S. Citizenship and Immigration Services does not tolerate immigration fraud of any kind," said Susan Raufer, director of the USCIS Newark Asylum Office. "We are proud of our role in uncovering this fraud scheme and bringing the perpetrator to justice."

At sentencing, U.S. District Court Chief Judge William E. Smith ordered a provisional amount of restitution of $400,000. The final amount of restitution will be determined subject to additional victims being identified and additional court filings over the next 90 days. According to court documents already filed by the government, restitution in this matter may exceed $518,300. During the investigation, the government seized $285,789.31 from Naphaeng. The forfeited funds will be applied toward restitution for victims of Naphaeng's crimes.