Court rehears fight over vaccine mandate for federal workers
Family Law
President Joe Biden has the same authority to impose a COVID-19 vaccine requirement on federal workers that private employers have for their employees, an administration lawyer told a federal appeals court Tuesday.

A lawyer for opponents of the vaccine requirement, which has been blocked nationwide by a federal judge in Texas, said the requirement imposes an "unconstitutionally intolerable choice" for executive branch workers — taking a vaccine they don't want or losing their jobs.

Judges on the appeals court meanwhile questioned how far the chief executive's authority goes, asking, theoretically, whether the president could require employees to meet certain healthy body weights or forbid them from smoking at home.

It was the second time arguments on the issue were heard before the 5th U.S. Circuit Court of Appeals. A three-judge panel of the same court had upheld the Biden requirement for executive branch workers, overturning the Texas judge.

But the full appeals court, currently with 16 active members, vacated the panel ruling and agreed to rehear the case. There was no indication when the court would rule.

Administration lawyers argue that the employees opposing the mandate should have taken their objections not to federal court but to a federal review board, in accordance with the Civil Service Reform Act. The administration also argues that the president has the same authority, under the Constitution, as the CEO of a private corporation to require that employees be vaccinated.
Related listings
A day after a state judge blocked enforcement of Louisiana's abortion ban, state officials asked the same judge to suspend his own ruling while they pursue an appeal.Lawyers for state Attorney General Jeff Landry and health secretary Courtney P...

A Kentucky judge granted an injunction on Friday that prevents the state's near-total ban on abortions from taking effect, meaning the state's two clinics can continue providing abortions, for now.Jefferson Circuit Judge Mitch Perry&rsquo...

investigation into possible possession of child pornography, saying it found no "prosecutable offenses" within the state's jurisdiction, according to a court document filed Friday.Sanford, a banker turned philanthropist, is the stat...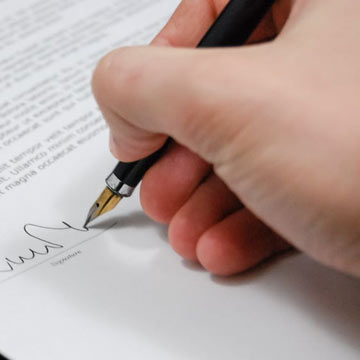 Thai National Sentenced, Faces Deportation for Operating Immigration Fraud Scheme
Nimon Naphaeng, 36, a native and citizen of Thailand, who resided in Wakefield, R.I., was sentenced Monday to 27 months in federal prison for running an immigration fraud scheme that defrauded more than 320 individuals, most of them immigrants, of at least $400,000, and perhaps more than $518,000. The scheme included the unauthorized filing of false asylum applications on behalf of individuals who did not request, nor authorize, the applications.

"U.S. Citizenship and Immigration Services does not tolerate immigration fraud of any kind," said Susan Raufer, director of the USCIS Newark Asylum Office. "We are proud of our role in uncovering this fraud scheme and bringing the perpetrator to justice."

At sentencing, U.S. District Court Chief Judge William E. Smith ordered a provisional amount of restitution of $400,000. The final amount of restitution will be determined subject to additional victims being identified and additional court filings over the next 90 days. According to court documents already filed by the government, restitution in this matter may exceed $518,300. During the investigation, the government seized $285,789.31 from Naphaeng. The forfeited funds will be applied toward restitution for victims of Naphaeng's crimes.