Donald Trump seeks to move NY criminal case to federal court
Family Law
Donald Trump 's lawyers have asked a federal court to take control of his New York City criminal case. They argued Thursday that the former president can't be tried in the state court where his historic indictment was brought because the alleged conduct occurred while he was in office.

In court papers, Trump's lawyers said the criminal case "involves important federal questions," including alleged violations of federal election law. Federal officers, including former presidents, have the right to be tried in federal court for charges arising from "conduct performed while in office," the lawyers argued.

Echoing Trump's claims that his indictment is "politically motivated," lawyer Susan Necheles urged the federal court to exert its "protective jurisdiction" and seize the case from the state courts where Manhattan District Attorney Alvin Bragg routinely practices.

Such requests are rarely granted in criminal cases, although Trump's request is unprecedented because he's the first former president ever charged with a crime.

"This effort is extremely unlikely to succeed," said Rebecca Roiphe, a professor at New York Law School. "It's not even clear that this would be a particularly effective delay tactic."

Moving the case could give Trump some advantages, such as a broader, more politically diverse jury pool — but the fundamentals of the case would remain largely intact.

The Manhattan district attorney's office would still prosecute him and state law would still apply, but with the oversight of a federal judge, said University of Iowa law professor Derek Muller.
Related listings
The Idaho Supreme Court on Monday rejected a request by 30 news organizations to lift a gag order in the criminal case of a man accused of stabbing four University of Idaho students to death.The high court did not weigh in on whether the gag order, w...

An appeals court has rejected a bid by the Arizona Republican Party and its lawyers to undo $18,000 in attorneys' fees that they were ordered to pay for bringing one of the party's failed lawsuits challenging President Joe Biden's 2...

The countries of the United Nations led by the island state of Vanuatu adopted what they called a historic resolution Wednesday calling for the U.N.'s highest court to strengthen countries' obligations to curb warming and protect communit...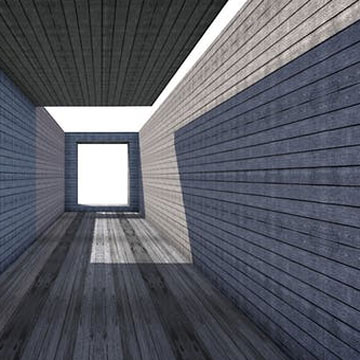 How do you qualify for workers compensation in Illinois?
The Workers' Compensation Statute protects every employee in the State of Illinois.

A victim of a work-related injury or illness is eligible for many forms of compensation including reasonable medical care required to cure or relieve the impact of the injury, lost time from work, and any temporary or permanent disability.

Illinois Workers' compensation is a system of benefits that:

– Pays for the medical treatment and medical bills incurred by work-related injuries and illnesses.
– Pays for the lost time from work
– Pays for any temporary or permanent disabilities
– Covers nearly every employee in Illinois
– and begins the very first day that you start working for your employer.


Employers in Illinois are required to purchase workers' compensation insurance for their employees and the insurance companies fund the payment of worker's compensation benefits for employees' claims. In the event of a dispute, the Illinois Workers' Compensation Commission (IWCC, or the Commission) enforces the state's worker's compensation laws and protects worker rights.