Judge blocks 2 provisions in North Carolina's new abortion law
Family Law
A federal judge on Saturday blocked two portions of North Carolina's new abortion law from taking effect while a lawsuit continues. But nearly all of the restrictions approved by the legislature this year, including a near-ban after 12 weeks of pregnancy, aren't being specifically challenged and remain intact.

U.S. District Judge Catherine Eagles issued an order halting enforcement of a provision to require surgical abortions that occur after 12 weeks — those for cases of rape and incest, for example — be performed only in hospitals, not abortion clinics. That limitation would have otherwise taken effect on Sunday.

And in the same preliminary injunction, Eagles extended beyond her temporary decision in June an order preventing enforcement of a rule that doctors must document the existence of a pregnancy within the uterus before prescribing a medication abortion.

Short of successful appeals by Republican legislative leaders defending the laws, the order will remain in effect until a lawsuit filed by Planned Parenthood South Atlantic and a physician who performs abortions challenging the sections are resolved. The lawsuit also seeks to have clarified whether medications can be used during the second trimester to induce labor of a fetus that can't survive outside the uterus.

The litigation doesn't directly seek to topple the crux of the abortion law enacted in May after GOP legislators overrode Democratic Gov. Roy Cooper's veto. North Carolina had a ban on most abortions after 20 weeks before July 1, when the law scaled it back to 12 weeks.

The law, a response to the 2022 U.S. Supreme Court ruling that struck down Roe v. Wade, also added new exceptions for abortions through 20 weeks for cases of rape and incest and through 24 weeks for "life-limiting" fetal anomalies. A medical emergency exception also stayed in place.

On medication abortions, which bill sponsors say also are permitted through 12 weeks of pregnancy, the new law says a physician prescribing an abortion-inducing drug must first "document in the woman's medical chart the ... intrauterine location of the pregnancy."

Eagles wrote the plaintiffs were likely to be successful on their claim that the law is so vague as to subject abortion providers to claims that they broke the law if they can't locate an embryo through an ultrasound because the pregnancy is so new.
Related listings
President Joe Biden's administration on Friday proposed up to three oil and gas lease sales in the Gulf of Mexico, but none in Alaska, as it tries to navigate between energy companies seeking greater oil and gas production and environmental act...

Congressional leaders are pitching a stopgap government funding package to avoid a federal shutdown after next month, acknowledging the House and Senate are nowhere near agreement on spending levels to keep federal operations running.House Speaker Ke...

A controversial bill — that at one point had been presumed dead — banning gender-affirming medical care for transgender youths in Louisiana was passed by the Senate on Monday and is likely to reach the governor's desk in the coming ...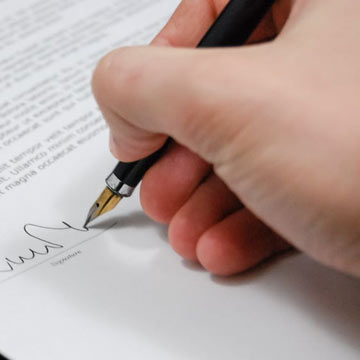 Thai National Sentenced, Faces Deportation for Operating Immigration Fraud Scheme
Nimon Naphaeng, 36, a native and citizen of Thailand, who resided in Wakefield, R.I., was sentenced Monday to 27 months in federal prison for running an immigration fraud scheme that defrauded more than 320 individuals, most of them immigrants, of at least $400,000, and perhaps more than $518,000. The scheme included the unauthorized filing of false asylum applications on behalf of individuals who did not request, nor authorize, the applications.

"U.S. Citizenship and Immigration Services does not tolerate immigration fraud of any kind," said Susan Raufer, director of the USCIS Newark Asylum Office. "We are proud of our role in uncovering this fraud scheme and bringing the perpetrator to justice."

At sentencing, U.S. District Court Chief Judge William E. Smith ordered a provisional amount of restitution of $400,000. The final amount of restitution will be determined subject to additional victims being identified and additional court filings over the next 90 days. According to court documents already filed by the government, restitution in this matter may exceed $518,300. During the investigation, the government seized $285,789.31 from Naphaeng. The forfeited funds will be applied toward restitution for victims of Naphaeng's crimes.