Supreme Court rejects Trump plea to enforce asylum ban
Intellectual Property
A divided Supreme Court won't let the Trump administration begin enforcing a ban on asylum for any immigrants who illegally cross the U.S.-Mexico border. Chief Justice John Roberts joined his four more liberal colleagues Friday in ruling against the administration in the very case in which President Donald Trump had derided the "Obama judge" who first blocked the asylum policy.

New Justice Brett Kavanaugh and three other conservative justices sided with the administration. There were no opinions explaining either side's votes.

The court's order leaves in place lower court rulings that blocked Trump's proclamation in November automatically denying asylum to people who enter the country from Mexico without going through official border crossings.

Trump said he was acting in response to caravans of migrants making their way to the border. The administration had also complained that the nationwide order preventing the policy from taking effect was too broad. But the court also rejected the administration's suggestion for narrowing it.

Lee Gelernt, an American Civil Liberties Union leading the court challenge, said the high court's decision "will save lives and keep vulnerable families and children from persecution. We are pleased the court refused to allow the administration to short-circuit the usual appellate process."

The high court action followed a ruling Wednesday by U.S. District Judge Jon Tigar that kept the ban on hold pending the outcome of a lawsuit challenging it. The case could take months to resolve.
Related listings
Intellectual Property

09/11/2018

The New Mexico Supreme Court is blocking a ballot option that would have allowed voters to select candidates from one particular party in all races by marking a single box. The court made its decision Wednesday after listening to oral arguments ...

Intellectual Property

09/10/2017

Gambia Joins The Madrid Protocol! The Gambia's recent accession to the Madrid Protocol, effective from 18th December, 2015, makes the smiling coast the 96th member of Madrid. The protocol is designed to simplify intellectual property registrati...

Intellectual Property

08/23/2017

In the war being waged by large corporations against individual rights — and, yes, it is a war — a potentially decisive battle was recently fought. It will come as little surprise to any informed observer of American society that it was n...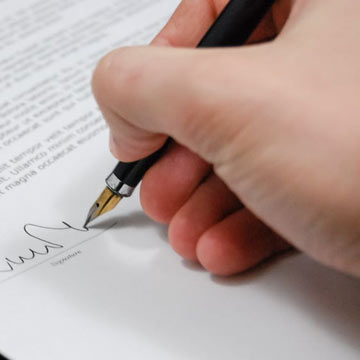 Thai National Sentenced, Faces Deportation for Operating Immigration Fraud Scheme
Nimon Naphaeng, 36, a native and citizen of Thailand, who resided in Wakefield, R.I., was sentenced Monday to 27 months in federal prison for running an immigration fraud scheme that defrauded more than 320 individuals, most of them immigrants, of at least $400,000, and perhaps more than $518,000. The scheme included the unauthorized filing of false asylum applications on behalf of individuals who did not request, nor authorize, the applications.

"U.S. Citizenship and Immigration Services does not tolerate immigration fraud of any kind," said Susan Raufer, director of the USCIS Newark Asylum Office. "We are proud of our role in uncovering this fraud scheme and bringing the perpetrator to justice."

At sentencing, U.S. District Court Chief Judge William E. Smith ordered a provisional amount of restitution of $400,000. The final amount of restitution will be determined subject to additional victims being identified and additional court filings over the next 90 days. According to court documents already filed by the government, restitution in this matter may exceed $518,300. During the investigation, the government seized $285,789.31 from Naphaeng. The forfeited funds will be applied toward restitution for victims of Naphaeng's crimes.