Bankruptcy proceedings can have long-term benefits
Law Firm News
Chicago Bankruptcy Law Firm Covers Bankruptcy in the Wake of COVID-19 The COVID-19 pandemic has damaged the economy, leaving many families and business owners worried about how they will pay for even the most basic expenses. In the midst of this crisis, you might be considering filing for bankruptcy or wondering how COVID-19 will affect an existing bankruptcy filing. No matter your situation, the Chicago Bankruptcy Law Firm of Daniel J. Winter is here to help give you the answers and assistance that you need. We are more than happy to explain to anyone in financial distress exactly what their options are. What Is Bankruptcy? Bankruptcy is a Federal system of laws, rules, and procedures designed to help legal residents of the U.S. deal with their debts, which, for whatever reason, individuals or businesses cannot pay as they are due. The most common types of Bankruptcy are for people (called Consumer Bankruptcies). Two major types of Consumer Bankruptcy are Chapter 7 (liquidation or debt elimination), Chapter 13 (wage-earner reorganization for individuals or people running unincorporated businesses). Chapter 11 is a type of Corporate Bankruptcy (reorganization for businesses and certain individuals with extremely large amounts of debt). Chapter number refers to the section of the Bankruptcy law, called the Bankruptcy Code (which is in Title 11 of the U.S. Code). Bankruptcy cases almost exclusively fall under federal law, though states may pass laws governing issues that federal law doesn't address. Special bankruptcy courts nationwide handle only debtor-creditor cases. Generally, any bankruptcy-related claim must be filed with the U.S. Bankruptcy Court.
Related listings
The Michigan Supreme Court on Friday denied a request to extend the deadline for drawing new legislative and congressional maps despite a delay in census redistricting data. The Independent Citizens Redistricting Commission, whose members have been m...

The justices of the U.S. Supreme Court are set to decide whether to hear a case filed by Maine families who want to use a state tuition program to send their children to religious schools. The case concerns a Maine Department of Education rule that a...

The man charged in the Pittsburgh synagogue massacre was brought into court in a wheelchair Monday, as some members of the Jewish community and others objected to President Donald Trump's plans to visit, accusing him of contributing to a toxic ...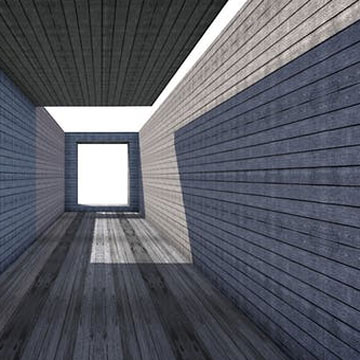 How do you qualify for workers compensation in Illinois?
The Workers' Compensation Statute protects every employee in the State of Illinois.

A victim of a work-related injury or illness is eligible for many forms of compensation including reasonable medical care required to cure or relieve the impact of the injury, lost time from work, and any temporary or permanent disability.

Illinois Workers' compensation is a system of benefits that:

– Pays for the medical treatment and medical bills incurred by work-related injuries and illnesses.
– Pays for the lost time from work
– Pays for any temporary or permanent disabilities
– Covers nearly every employee in Illinois
– and begins the very first day that you start working for your employer.


Employers in Illinois are required to purchase workers' compensation insurance for their employees and the insurance companies fund the payment of worker's compensation benefits for employees' claims. In the event of a dispute, the Illinois Workers' Compensation Commission (IWCC, or the Commission) enforces the state's worker's compensation laws and protects worker rights.
Business News