Schumer warns GOP against rules change on Supreme Court
Law Firm News
The Senate's top Democrat is strongly warning Republicans against changing Senate rules to confirm President Donald Trump's Supreme Court nominee.

Minority Leader Chuck Schumer of New York is trying to line up enough votes to block Judge Neil Gorsuch. He lost two in his caucus Thursday when Democratic Sens. Joe Manchin of West Virginia and Heidi Heitkamp of North Dakota said they would vote for him. But Schumer still appears to be on track to amass enough Democrats to block the nomination, which could prompt Republicans to invoke the rules change.

Schumer had tough words for his Republican counterpart, Majority Leader Mitch McConnell of Kentucky, in an interview with The Associated Press, saying "the public will judge" whether changing the rule to ease Gorsuch in would be a good idea.
Related listings
Our attorneys are dedicated to providing sophisticated legal services to our clients promptly, efficiently and economically. We serve a wide spectrum of clients, including major corporations, financial institutions, individual entrepreneurs, closely ...

High Quality Legal Representation By quality, we mean degree of excellence. Heitman Law Firm practices construction law. Mr. Heitman is an expert in construction law, board certified by the Florida Bar. He is a member of an elite group of board certi...

Rosin Steinhagen Mendel is an adoption and foster care law firm committed to serving our clients in New York City, the counties surrounding the areas in southern New York State and in New Jersey. Our New York and New Jersey foster care lawyers repres...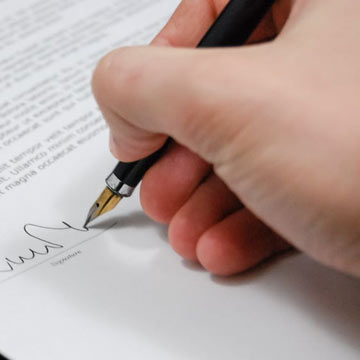 Thai National Sentenced, Faces Deportation for Operating Immigration Fraud Scheme
Nimon Naphaeng, 36, a native and citizen of Thailand, who resided in Wakefield, R.I., was sentenced Monday to 27 months in federal prison for running an immigration fraud scheme that defrauded more than 320 individuals, most of them immigrants, of at least $400,000, and perhaps more than $518,000. The scheme included the unauthorized filing of false asylum applications on behalf of individuals who did not request, nor authorize, the applications.

"U.S. Citizenship and Immigration Services does not tolerate immigration fraud of any kind," said Susan Raufer, director of the USCIS Newark Asylum Office. "We are proud of our role in uncovering this fraud scheme and bringing the perpetrator to justice."

At sentencing, U.S. District Court Chief Judge William E. Smith ordered a provisional amount of restitution of $400,000. The final amount of restitution will be determined subject to additional victims being identified and additional court filings over the next 90 days. According to court documents already filed by the government, restitution in this matter may exceed $518,300. During the investigation, the government seized $285,789.31 from Naphaeng. The forfeited funds will be applied toward restitution for victims of Naphaeng's crimes.