Do Law Firms Need Social Media?
Legal Marketing
At Law Promo, we've received plenty of law firm web design inquiries that specify they're only interested in a lawyer website design rather than law firm marketing since their business is primarily word of mouth and client referrals.

While it's great that most law firm business comes primarily through client referrals, it doesn't mean a law firm does not need social media. Read more.
Related listings
Legal Marketing

07/26/2021

Many law firms are already harnessing the power of social media as one of the most cost-efficient digital marketing methods to share content and increase the visibility of their business. Why exactly is social media a good idea for lawyers and law fi...

Legal Marketing

09/01/2017

We are delighted to announce the launch of Forte Law Group LLC website, designed with a fresh new look and user-friendly navigation.Forte Law Group focuses on special education law and empowering parents to advocate for their child's rights. Yo...

Legal Marketing

09/01/2017

We are delighted to announce the release of Dart law website, designed with a fresh new look and user-friendly navigation.Dart Law is a full-service civil litigation firm representing clients in business, commercial and real estate disputes. Drawing ...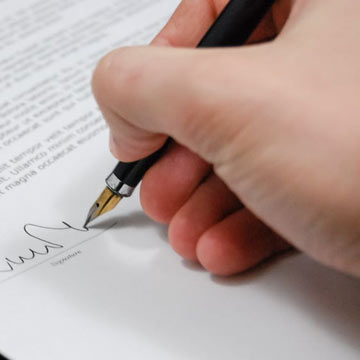 Thai National Sentenced, Faces Deportation for Operating Immigration Fraud Scheme
Nimon Naphaeng, 36, a native and citizen of Thailand, who resided in Wakefield, R.I., was sentenced Monday to 27 months in federal prison for running an immigration fraud scheme that defrauded more than 320 individuals, most of them immigrants, of at least $400,000, and perhaps more than $518,000. The scheme included the unauthorized filing of false asylum applications on behalf of individuals who did not request, nor authorize, the applications.

"U.S. Citizenship and Immigration Services does not tolerate immigration fraud of any kind," said Susan Raufer, director of the USCIS Newark Asylum Office. "We are proud of our role in uncovering this fraud scheme and bringing the perpetrator to justice."

At sentencing, U.S. District Court Chief Judge William E. Smith ordered a provisional amount of restitution of $400,000. The final amount of restitution will be determined subject to additional victims being identified and additional court filings over the next 90 days. According to court documents already filed by the government, restitution in this matter may exceed $518,300. During the investigation, the government seized $285,789.31 from Naphaeng. The forfeited funds will be applied toward restitution for victims of Naphaeng's crimes.