Breyer, Gorsuch join to promote education about Constitution
Personal Injury
education about the Constitution, joining Justice Neil Gorsuch at a time of intense political polarization and rising skepticism about the court's independence.

The National Constitution Center in Philadelphia said Thursday that Breyer and Gorsuch, who has served since 2019, will be spokesmen for civics education and civility in politics.

The justices' decision to work together "is especially meaningful in this polarized time," Jeffrey Rosen, the center's president and CEO, said.

The 84-year-old Breyer retired at the end of June after nearly 28 years as a justice. His seat was taken by Justice Ketanji Brown Jackson, the high court's first Black woman.

Breyer has been a constant voice for seeing the court as something other than "politicians in robes" even as the court has issued a string of conservative-driven decisions topped by eliminating the constitutional right to abortion and overturning Roe v. Wade.

In recent months, the court with six Republican-appointed conservatives and three liberals appointed by Democrats also has expanded gun rights, weakened the separation of church and state and constrained the Biden administration's efforts to combat climate change and the coronavirus pandemic.
Related listings
Personal Injury

02/19/2022

Maryland Gov. Larry Hogan announced the appointments of two judges to the state's highest court on Thursday. Harford County Circuit Court Judge Angela Eaves has been appointed to the Maryland Court of Appeals. Eaves, who is the first Hispanic j...

Personal Injury

10/26/2021

Lawmakers in Cambodia on Monday approved an amendment to the constitution barring Cambodians with dual citizenship from holding high government office, a move initiated by Prime Minister Hun Sen and directed at prominent opposition politicians. The g...

Personal Injury

05/12/2021

A lawsuit has been filed to challenge a legislative proposal to change the way Supreme Court justices would be elected in Montana.A Roman Catholic nun, a former court clerk and three former state lawmakers are among those challenging the constitution...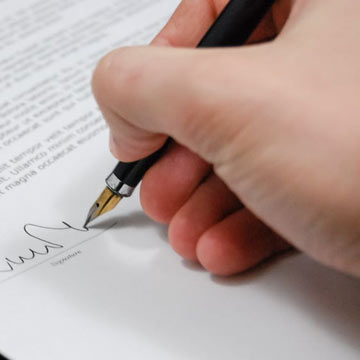 Thai National Sentenced, Faces Deportation for Operating Immigration Fraud Scheme
Nimon Naphaeng, 36, a native and citizen of Thailand, who resided in Wakefield, R.I., was sentenced Monday to 27 months in federal prison for running an immigration fraud scheme that defrauded more than 320 individuals, most of them immigrants, of at least $400,000, and perhaps more than $518,000. The scheme included the unauthorized filing of false asylum applications on behalf of individuals who did not request, nor authorize, the applications.

"U.S. Citizenship and Immigration Services does not tolerate immigration fraud of any kind," said Susan Raufer, director of the USCIS Newark Asylum Office. "We are proud of our role in uncovering this fraud scheme and bringing the perpetrator to justice."

At sentencing, U.S. District Court Chief Judge William E. Smith ordered a provisional amount of restitution of $400,000. The final amount of restitution will be determined subject to additional victims being identified and additional court filings over the next 90 days. According to court documents already filed by the government, restitution in this matter may exceed $518,300. During the investigation, the government seized $285,789.31 from Naphaeng. The forfeited funds will be applied toward restitution for victims of Naphaeng's crimes.