Fraternity brothers due in court in pledge's fatal fall
Personal Injury
Members of a Penn State fraternity facing charges related to the death earlier this year of a pledge after a night of heavy drinking are due in court Monday for a hearing about whether there's enough evidence to head to trial.

Prosecutors in the case against the now-shuttered Beta Theta Pi chapter and 18 of its members are leaning heavily on video surveillance recordings made the night 19-year-old sophomore engineering student Tim Piazza was injured in a series of falls at the fraternity after a pledge acceptance ceremony that included heavy drinking.

The defendants face a variety of charges, with eight accused of dozens of crimes, including involuntary manslaughter and felony aggravated assault, while five others are accused only of a single count of evidence tampering.

Centre County District Attorney Stacy Parks Miller says prosecutors will play video in court, and she expects the hearing to last all or most of the day.

Authorities have said members of the fraternity resisted summoning help until well into the next morning.

A grand jury report described how members of the fraternity carried Piazza's limp body upstairs, poured liquid on him and even slapped him on the face. When one of them argued to call for medical help, he was confronted and shoved into a wall, the grand jury said.

Piazza, of Lebanon, New Jersey, died at a hospital Feb. 4 from traumatic brain injury and had suffered severe abdominal bleeding. His blood-alcohol measured at a dangerous level.

"I believe this is a case where the defendants have been overcharged by the district attorney's office," said defense attorney Michael Engle, whose client Gary DiBileo, 21, faces 56 counts, including involuntary manslaughter. "We hope to develop more information during the preliminary hearing process, and beyond, that will demonstrate that many of the charges in this case are just not applicable to the conduct."

Engle said DiBileo, a junior from Scranton who recently withdrew from Penn State, was said by a witness to have advocated for calling an ambulance at some point.
Related listings
Personal Injury

08/23/2017

A man suspected in the fatal shooting of a police officer in Indianapolis is due in court as prosecutors weigh formal charges in the case.Twenty-eight-year-old Jason Brown remains held without bond on suspicion of murder in Thursday's killing of Sout...

Personal Injury

06/29/2017

A black Mississippi citizen is taking his case against the state's Confederate-themed flag to the U.S. Supreme Court. In papers filed Wednesday, attorneys for Carlos Moore said lower courts were wrong to reject his argument that the flag is a symbol ...

Personal Injury

06/23/2017

A Supreme Court ruling this week could have a "chilling effect" on the many lawsuits filed in St. Louis claiming talcum powder causes a deadly form of cancer in women, including cases under appeal in which stricken women and their survivors have been...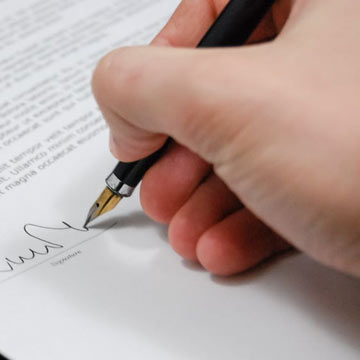 Thai National Sentenced, Faces Deportation for Operating Immigration Fraud Scheme
Nimon Naphaeng, 36, a native and citizen of Thailand, who resided in Wakefield, R.I., was sentenced Monday to 27 months in federal prison for running an immigration fraud scheme that defrauded more than 320 individuals, most of them immigrants, of at least $400,000, and perhaps more than $518,000. The scheme included the unauthorized filing of false asylum applications on behalf of individuals who did not request, nor authorize, the applications.

"U.S. Citizenship and Immigration Services does not tolerate immigration fraud of any kind," said Susan Raufer, director of the USCIS Newark Asylum Office. "We are proud of our role in uncovering this fraud scheme and bringing the perpetrator to justice."

At sentencing, U.S. District Court Chief Judge William E. Smith ordered a provisional amount of restitution of $400,000. The final amount of restitution will be determined subject to additional victims being identified and additional court filings over the next 90 days. According to court documents already filed by the government, restitution in this matter may exceed $518,300. During the investigation, the government seized $285,789.31 from Naphaeng. The forfeited funds will be applied toward restitution for victims of Naphaeng's crimes.