Tennessee high court refuses to block looming execution
Personal Injury
The Tennessee Supreme Court has refused to stay Thursday's scheduled execution of a convicted child killer while the state's new lethal injection protocol continues to be challenged on appeal.

The order brings Tennessee within days of killing Billy Ray Irick with a three-drug mixture, barring some last-minute change. Irick, 59, would be the first inmate Tennessee has executed since 2009. He was convicted of the 1985 rape and killing of a 7-year-old Knoxville girl.

Federal public defender Kelley Henry said she will request a stay with the U.S. Supreme Court. She had asked Gov. Bill Haslam to issue a temporary reprieve while the drugs are studied further. But the governor quickly ruled it out, saying he would not intervene.

"My role is not to be the 13th juror or the judge or to impose my personal views, but to carefully review the judicial process to make sure it was full and fair," Haslam said in a statement Monday. "Because of the extremely thorough judicial review of all of the evidence and arguments at every stage in this case, clemency is not appropriate."

The Tennessee Supreme Court's majority wrote that its rules require proving that the lawsuit challenging the lethal injection drugs is likely to succeed on appeal, but Irick's attorney has failed to do so.

In a ruling late last month, Davidson County Chancellor Ellen Hobbs Lyle wrote that attorneys for 33 death row inmates, including Irick, didn't prove that there is a substantially less painful means to carry out the execution or that the drugs the state plans to use would cause the inmate to be tortured to death.
Related listings
Personal Injury

10/20/2017

An appeals court is blocking, for now, an abortion sought by a pregnant 17-year-old immigrant being held in a Texas facility, ruling that the government should have time to try to release her so she can obtain the abortion outside of federal custody....

Personal Injury

08/23/2017

A man suspected in the fatal shooting of a police officer in Indianapolis is due in court as prosecutors weigh formal charges in the case.Twenty-eight-year-old Jason Brown remains held without bond on suspicion of murder in Thursday's killing of Sout...

Personal Injury

06/29/2017

A black Mississippi citizen is taking his case against the state's Confederate-themed flag to the U.S. Supreme Court. In papers filed Wednesday, attorneys for Carlos Moore said lower courts were wrong to reject his argument that the flag is a symbol ...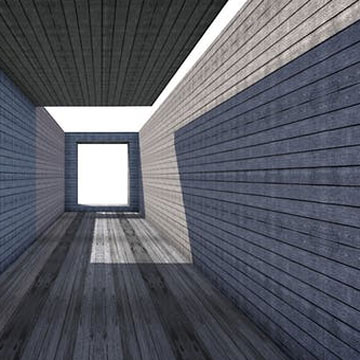 How do you qualify for workers compensation in Illinois?
The Workers' Compensation Statute protects every employee in the State of Illinois.

A victim of a work-related injury or illness is eligible for many forms of compensation including reasonable medical care required to cure or relieve the impact of the injury, lost time from work, and any temporary or permanent disability.

Illinois Workers' compensation is a system of benefits that:

– Pays for the medical treatment and medical bills incurred by work-related injuries and illnesses.
– Pays for the lost time from work
– Pays for any temporary or permanent disabilities
– Covers nearly every employee in Illinois
– and begins the very first day that you start working for your employer.


Employers in Illinois are required to purchase workers' compensation insurance for their employees and the insurance companies fund the payment of worker's compensation benefits for employees' claims. In the event of a dispute, the Illinois Workers' Compensation Commission (IWCC, or the Commission) enforces the state's worker's compensation laws and protects worker rights.