Biden goes west to talk about his efforts to combat climate change
Featured Legal News
efforts to combat climate change as the region endures a brutally hot summer with soaring temperatures, the White House said Monday.

Biden is expected to discuss the Inflation Reduction Act, America's most significant response to climate change, and the push toward more clean energy manufacturing. The act aims to spur clean energy on a scale that will bend the arc of U.S. greenhouse gas emissions.

July has been the hottest month ever recorded. Biden last week announced new steps to protect workers in extreme heat, including measures to improve weather forecasts and make drinking water more accessible.

Members of Biden's administration also are fanning out over the next few weeks around the anniversary of the landmark climate change and health care legislation to extol the administration's successes as the Democratic president seeks reelection in 2024.

Vice President Kamala Harris heads to Wisconsin this week with Commerce Secretary Gina Raimondo to talk about broadband infrastructure investments. Secretary of Agriculture Tom Vilsack goes to Oregon to highlight wildfire defense grants, Transportation Secretary Pete Buttigieg will go to Illinois and Texas, and Secretary of Education Miguel Cardona heads to Maryland to talk about career and technical education programs.

The Inflation Reduction Act included roughly $375 billion over a decade to combat climate change and capped the cost of a month's supply of insulin at $35 for older Americans and other Medicare beneficiaries. It also helps an estimated 13 million Americans pay for health care insurance by extending subsidies provided during the coronavirus pandemic.

The measure is paid for by new taxes on large companies and stepped-up IRS enforcement of wealthy individuals and entities, with additional funds going to reduce the federal deficit.
Related listings
Featured Legal News

07/02/2023

A federal judge ruled on Friday that nearly all of North Carolina's revised 12-week abortion law scheduled to begin this weekend can take effect, while temporarily blocking one rule that doctors feared could expose them to criminal penalties.Th...

Featured Legal News

06/17/2023

A federal appeals court has sided with commercial fishermen who say proposed restrictions aimed at saving a vanishing species of whale could put them out of business.The fishermen harvest lobsters and crabs off New England and oppose tough new restri...

Featured Legal News

06/12/2023

The Supreme Court on Thursday issued a surprising 5-4 ruling in favor of Black voters in a congressional redistricting case from Alabama, with two conservative justices joining liberals in rejecting a Republican-led effort to weaken a landmark voting...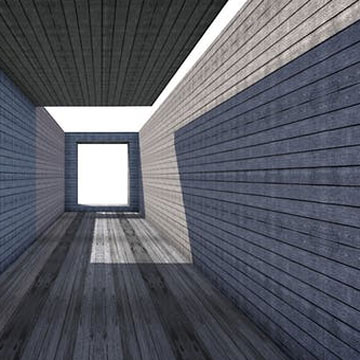 How do you qualify for workers compensation in Illinois?
The Workers' Compensation Statute protects every employee in the State of Illinois.

A victim of a work-related injury or illness is eligible for many forms of compensation including reasonable medical care required to cure or relieve the impact of the injury, lost time from work, and any temporary or permanent disability.

Illinois Workers' compensation is a system of benefits that:

– Pays for the medical treatment and medical bills incurred by work-related injuries and illnesses.
– Pays for the lost time from work
– Pays for any temporary or permanent disabilities
– Covers nearly every employee in Illinois
– and begins the very first day that you start working for your employer.


Employers in Illinois are required to purchase workers' compensation insurance for their employees and the insurance companies fund the payment of worker's compensation benefits for employees' claims. In the event of a dispute, the Illinois Workers' Compensation Commission (IWCC, or the Commission) enforces the state's worker's compensation laws and protects worker rights.