Biden vows 'strong' climate action despite dual setbacks
Featured Legal News
President Joe Biden is promising "strong executive action" to combat climate change, despite dual setbacks in recent weeks that have restricted his ability to regulate carbon emissions and boost clean energy such as wind and solar power.

The Supreme Court last month limited how the nation's main anti-air pollution law can be used to reduce carbon dioxide emissions from power plants. Then late Thursday, Sen. Joe Manchin, D-W.Va., said he wants to delay sweeping environmental legislation that Democrats have pushed as central to achieving Biden's ambitious climate goals.

Biden, who has pledged to cut greenhouse gas emissions in half by 2030, compared with 2005 levels, said Friday that "action on climate change and clean energy remains more urgent than ever.″

If the Senate will not act to address climate change and boost clean energy, "I will take strong executive action to meet this moment,″ Biden said in a statement from Saudi Arabia, where he met Friday with Saudi Crown Prince Mohammed bin Salman.

Biden did not specify what actions he will take on climate, but said they will create jobs, improve energy security, bolster domestic manufacturing and protect consumers from oil and gas price increases. "I will not back down,″ he promised.

Some advocates urged Biden to use the moment to declare a national climate emergency and reinstate a ban on crude oil exports, among other steps. Declaring a climate emergency would allow Biden to redirect spending to accelerate renewable energy such as wind and solar and speed the nation's transition away from fossil fuels such as coal, oil and natural gas.

Climate advocates, including some of Manchin's Democratic colleagues in the Senate, slammed his opposition — noting that it was the second time he has torpedoed climate change legislation.
Related listings
Featured Legal News

07/17/2022

Lawyers for the state of Georgia urged a federal appeals court to allow the state's 2019 abortion law to take effect now that the U.S. Supreme Court has ruled there is no constitutional right to an abortion.Ruling in a case out of Mississippi, ...

Featured Legal News

07/05/2022

A Florida judge on Tuesday temporarily blocked a new 15-week abortion ban days after it took effect in the state, an expected move following an oral ruling last week in which he said the law violated the state constitution.Judge John C. Cooper issued...

Featured Legal News

07/01/2022

Clinics were shutting down abortion services in the nation's second-largest state Saturday after the Texas Supreme Court blocked an order briefly allowing the procedure to resume in some cases, the latest in legal scrambles taking place across ...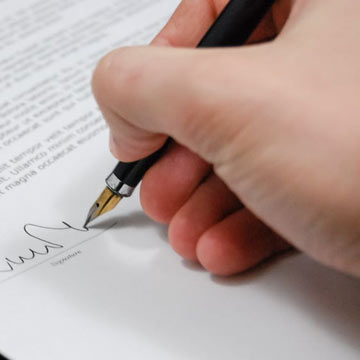 Thai National Sentenced, Faces Deportation for Operating Immigration Fraud Scheme
Nimon Naphaeng, 36, a native and citizen of Thailand, who resided in Wakefield, R.I., was sentenced Monday to 27 months in federal prison for running an immigration fraud scheme that defrauded more than 320 individuals, most of them immigrants, of at least $400,000, and perhaps more than $518,000. The scheme included the unauthorized filing of false asylum applications on behalf of individuals who did not request, nor authorize, the applications.

"U.S. Citizenship and Immigration Services does not tolerate immigration fraud of any kind," said Susan Raufer, director of the USCIS Newark Asylum Office. "We are proud of our role in uncovering this fraud scheme and bringing the perpetrator to justice."

At sentencing, U.S. District Court Chief Judge William E. Smith ordered a provisional amount of restitution of $400,000. The final amount of restitution will be determined subject to additional victims being identified and additional court filings over the next 90 days. According to court documents already filed by the government, restitution in this matter may exceed $518,300. During the investigation, the government seized $285,789.31 from Naphaeng. The forfeited funds will be applied toward restitution for victims of Naphaeng's crimes.