Judge in Washington orders feds to keep abortion pill access
Featured Legal News
A federal judge in Washington state on Friday ordered U.S. authorities not to make any changes that would restrict access to the abortion medication mifepristone in 17 Democratic-led states that sued over the issue, countering a ruling by a judge in Texas on the same day that ordered a hold on federal approval of the drug.

The dueling decisions threw into question access to the nation's most common method of abortion, one that scientists have approved for use for decades.

U.S. District Judge Matthew J. Kacsmaryk, a Trump administration appointee in Amarillo, Texas, signed an injunctio n directing the Food and Drug Administration to stay mifepristone's approval while a lawsuit challenging the safety and approval of the drug continues. That ruling came in a lawsuit brought by the conservative group Alliance Defending Freedom.

In Washington state, Spokane-based Judge Thomas O. Rice, an Obama administration appointee, partially granted a request from 17 states and the District of Columbia. While the states sued in an effort to expand access to the pill, Rice did not go that far — instead, he blocked the FDA from making any changes to the drug's access in the states that sued.
Related listings
Featured Legal News

04/03/2023

Nine months ago, President Joe Biden signed a sweeping bipartisan gun law, the most significant legislative response to gun violence in decades."Lives will be saved," he said at the White House.The law has already prevented some potential...

Featured Legal News

03/27/2023

The Supreme Court seemed inclined Monday to rule against a man convicted of violating immigration law for offering adult adoptions he falsely claimed would lead to citizenship.Attorneys for Helaman Hansen told the justices during approximately 90 min...

Featured Legal News

03/23/2023

Kansas' highest court signaled Monday that it still considers access to abortion a "fundamental" right under the state constitution, as an attorney for the state argued that a decisive statewide vote last year affirming abortion rig...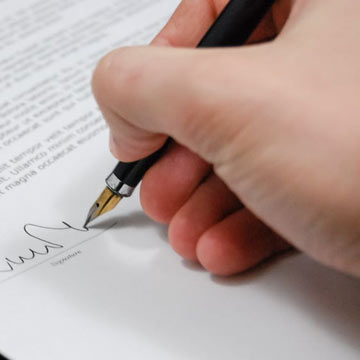 Thai National Sentenced, Faces Deportation for Operating Immigration Fraud Scheme
Nimon Naphaeng, 36, a native and citizen of Thailand, who resided in Wakefield, R.I., was sentenced Monday to 27 months in federal prison for running an immigration fraud scheme that defrauded more than 320 individuals, most of them immigrants, of at least $400,000, and perhaps more than $518,000. The scheme included the unauthorized filing of false asylum applications on behalf of individuals who did not request, nor authorize, the applications.

"U.S. Citizenship and Immigration Services does not tolerate immigration fraud of any kind," said Susan Raufer, director of the USCIS Newark Asylum Office. "We are proud of our role in uncovering this fraud scheme and bringing the perpetrator to justice."

At sentencing, U.S. District Court Chief Judge William E. Smith ordered a provisional amount of restitution of $400,000. The final amount of restitution will be determined subject to additional victims being identified and additional court filings over the next 90 days. According to court documents already filed by the government, restitution in this matter may exceed $518,300. During the investigation, the government seized $285,789.31 from Naphaeng. The forfeited funds will be applied toward restitution for victims of Naphaeng's crimes.