Probation for woman who wiped up blood after killing spouse
Featured Legal News
A Florida woman who was acquitted of murdering her husband, a prominent official at the University of Central Florida, was sentenced Friday to a year of probation for tampering with evidence.

A judge sentenced Danielle Redlick in state court in Orlando.

Last month, a jury acquitted Danielle Redlick of second-degree murder in the death of her husband, Michael Redlick. Danielle Redlick said she had killed her husband out out of self-defense during a fight inside their home in which he had tried to "smother her to death."

Jurors found Danielle Redlick guilty of evidence tampering for cleaning up her husband's blood after stabbing him. Detectives found a pile of bloody towels, a bloody mop, bloody footprints and the strong smell of bleach in the house. She spent three years in jail prior to the trial.

Michael Redlick was the director of external affairs and partnership relations for the DeVos Sport Business Management Program at the University of Central Florida. He had previously worked for the Indianapolis Motor Speedway, Cleveland Browns and Memphis Grizzlies.

Court records showed that the Redlicks had been going through a divorce before the case was dismissed from a lack of action by Danielle Redlick, who initiated the court proceeding.

In a divorce petition, Danielle Redlick said the marriage was "irretrievably broken" and she was asking for alimony because she said she was unable to support herself without assistance. She listed herself as an unemployed photographer and multimedia professional.
Related listings
Featured Legal News

08/01/2022

The Justice Department is urging a federal judge to let a class-action lawsuit go forward against an Alabama town accused of policing for profit with excessive fines and aggressive enforcement of local laws.The U.S. attorney's office this week ...

Featured Legal News

07/27/2022

Former Minneapolis police Officer J. Alexander Kueng was sentenced Wednesday in federal court to three years in prison for violating George Floyd's civil rights during the May 2020 killing.Kueng's co-defendant Tou Thao was scheduled to be...

Featured Legal News

07/17/2022

Lawyers for the state of Georgia urged a federal appeals court to allow the state's 2019 abortion law to take effect now that the U.S. Supreme Court has ruled there is no constitutional right to an abortion.Ruling in a case out of Mississippi, ...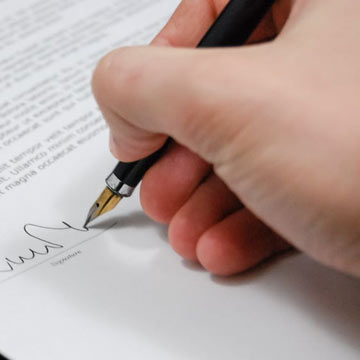 Thai National Sentenced, Faces Deportation for Operating Immigration Fraud Scheme
Nimon Naphaeng, 36, a native and citizen of Thailand, who resided in Wakefield, R.I., was sentenced Monday to 27 months in federal prison for running an immigration fraud scheme that defrauded more than 320 individuals, most of them immigrants, of at least $400,000, and perhaps more than $518,000. The scheme included the unauthorized filing of false asylum applications on behalf of individuals who did not request, nor authorize, the applications.

"U.S. Citizenship and Immigration Services does not tolerate immigration fraud of any kind," said Susan Raufer, director of the USCIS Newark Asylum Office. "We are proud of our role in uncovering this fraud scheme and bringing the perpetrator to justice."

At sentencing, U.S. District Court Chief Judge William E. Smith ordered a provisional amount of restitution of $400,000. The final amount of restitution will be determined subject to additional victims being identified and additional court filings over the next 90 days. According to court documents already filed by the government, restitution in this matter may exceed $518,300. During the investigation, the government seized $285,789.31 from Naphaeng. The forfeited funds will be applied toward restitution for victims of Naphaeng's crimes.