Sen. Menendez enters not guilty plea to a new conspiracy charge
Featured Legal News
U.S. Sen. Bob Menendez returned to Manhattan federal court Monday to challenge a new criminal charge alleging that he conspired to act as an agent of the Egyptian government when he chaired the Senate Foreign Relations Committee.

"Not guilty," Menendez, 69, said when Judge Sidney H. Stein asked him for a plea to the charge. It was his first appearance before Stein, who is expected to preside over a trial tentatively scheduled for May.

Stein said the plea was the sole purpose for the hearing and adjourned the proceeding after less than five minutes. The New Jersey Democrat left the courthouse minutes later without speaking to reporters waiting outside. At an arraignment before a magistrate judge last month, Menendez was released on a $100,000 bond.

In a statement issued after the hearing, Menendez repeated his claim that the new charge "flies in the face of my long record of standing up for human rights and democracy in Egypt and in challenging leaders of that country."

He again called it "as outrageous as it is absurd" and said he has been loyal only to the United States his entire life.

"The facts haven't changed. The government is engaged in primitive hunting, by which the predator chases its prey until it's exhausted and then kills it. This tactic won't work," he said. "I will not litigate this case through the press, but have made it abundantly clear that I have done nothing wrong and once all the facts are presented will be found innocent."

Menendez was forced to step down from his powerful post leading the Senate committee after he was charged last month. Prosecutors said the senator and his wife, Nadine Menendez, accepted bribes of cash, gold bars and a luxury car over the past five years from three New Jersey businessmen in exchange for a variety of corrupt acts.

The other defendants entered not guilty charges to a superseding indictment last week. The senator was permitted to delay his arraignment so he could tend to Senate duties. He has said that throughout his life he has been loyal to the United States and that he will prove he is innocent.
Related listings
Featured Legal News

09/02/2023

A federal judge has struck down a Texas law requiring age verification and health warnings to view pornographic websites and blocked the state attorney general's office from enforcing it.In a ruling Thursday, U.S. District Judge David Ezra agre...

Featured Legal News

08/31/2023

Chemical and consumer product manufacturer 3M has agreed to pay $6 billion to settle numerous lawsuits from U.S. service members who say they experienced hearing loss or other serious injuries after using faulty earplugs made by the company.The settl...

Featured Legal News

08/20/2023

As the Biden administration makes billions of dollars available to remove millions of dangerous lead pipes that can contaminate drinking water and damage brain development in children, some states are turning down funds.Washington, Oregon, Maine and ...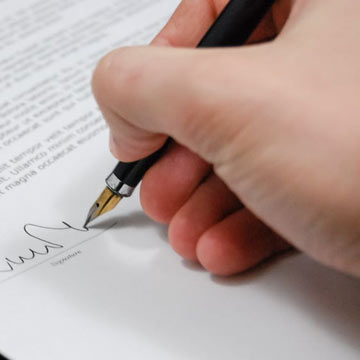 Thai National Sentenced, Faces Deportation for Operating Immigration Fraud Scheme
Nimon Naphaeng, 36, a native and citizen of Thailand, who resided in Wakefield, R.I., was sentenced Monday to 27 months in federal prison for running an immigration fraud scheme that defrauded more than 320 individuals, most of them immigrants, of at least $400,000, and perhaps more than $518,000. The scheme included the unauthorized filing of false asylum applications on behalf of individuals who did not request, nor authorize, the applications.

"U.S. Citizenship and Immigration Services does not tolerate immigration fraud of any kind," said Susan Raufer, director of the USCIS Newark Asylum Office. "We are proud of our role in uncovering this fraud scheme and bringing the perpetrator to justice."

At sentencing, U.S. District Court Chief Judge William E. Smith ordered a provisional amount of restitution of $400,000. The final amount of restitution will be determined subject to additional victims being identified and additional court filings over the next 90 days. According to court documents already filed by the government, restitution in this matter may exceed $518,300. During the investigation, the government seized $285,789.31 from Naphaeng. The forfeited funds will be applied toward restitution for victims of Naphaeng's crimes.