Supreme Court to take up right to carry gun for self-defense
Featured Legal News
The Supreme Court agreed on Monday to hear an appeal to expand gun rights in the United States in a New York case over the right to carry a firearm in public for self-defense. The case marks the court's first foray into gun rights since Justice Amy Coney Barrett came on board in October, making a 6-3 conservative majority.

The justices said Monday they will review a lower-court ruling that upheld New York's restrictive gun permit law. The court's decision to take on the case follows mass shootings in recent weeks in Indiana, Georgia, Colorado and California and comes amid congressional efforts to tighten gun laws. President Joe Biden also has announced several executive actions to combat what he called an "epidemic and an international embarrassment" of gun violence in America.

The case is especially significant during the coronavirus pandemic, said Eric Tirschwell, the legal director of Everytown for Gun Safety, a gun control group backed by former New York Mayor Michael Bloomberg. "Gun violence has only worsened during the pandemic, and a ruling that opened the door to weakening our gun laws could make it even harder for cities and states to grapple with this public health crisis," Tirschwell said.

The court had turned down review of the issue in June, before Justice Ruth Bader Ginsburg's death.

New York is among eight states that limit who has the right to carry a weapon in public. The others are: California, Delaware, Hawaii, Maryland, Massachusetts, New Jersey and Rhode Island.
Related listings
Featured Legal News

04/19/2021

Civil liberties groups are asking the Supreme Court to give the public access to opinions of the secretive court that reviews bulk email collection, warrantless internet searches and other government surveillance programs.The groups say in an appeal ...

Featured Legal News

04/16/2021

The Supreme Court on Monday said it will not hear a case out of Pennsylvania related to the 2020 election, a dispute that had lingered while similar election challenges had already been rejected by the justices. The high court directed a lower court ...

Featured Legal News

03/11/2021

A convicted Honduran drug trafficker and former leader of a cartel testified in United States federal court Thursday that he paid now-President Juan Orlando Hernández $250,000 for protection from arrest in 2012.Devis Leonel Rivera Maradiaga, f...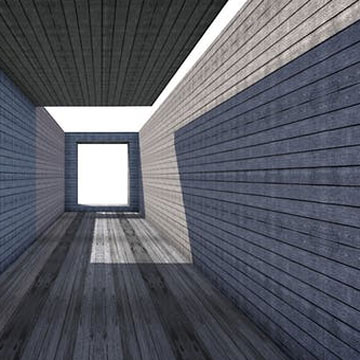 How do you qualify for workers compensation in Illinois?
The Workers' Compensation Statute protects every employee in the State of Illinois.

A victim of a work-related injury or illness is eligible for many forms of compensation including reasonable medical care required to cure or relieve the impact of the injury, lost time from work, and any temporary or permanent disability.

Illinois Workers' compensation is a system of benefits that:

– Pays for the medical treatment and medical bills incurred by work-related injuries and illnesses.
– Pays for the lost time from work
– Pays for any temporary or permanent disabilities
– Covers nearly every employee in Illinois
– and begins the very first day that you start working for your employer.


Employers in Illinois are required to purchase workers' compensation insurance for their employees and the insurance companies fund the payment of worker's compensation benefits for employees' claims. In the event of a dispute, the Illinois Workers' Compensation Commission (IWCC, or the Commission) enforces the state's worker's compensation laws and protects worker rights.