Barulich Dugoni Law Group, Inc. - San Mateo Attorneys
California Law Firm
Barulich Dugoni Law Group, Inc., founded in 1989 by Paul J. Barulich, has earned a national reputation in the fields of estate, business and tax planning, counseling and litigation.

Our clients vary from individuals and families to start-ups and large corporations, including non-profit, educational and charitable institutions. Above all, we value our client relationships. We consider it nothing less than a privilege to represent our clients. Every year we continue to attract outstanding clients and challenging assignments.

We are different from other law firms. We believe that our clients are best served by avoiding rather than winning issues. In the estate or business planning areas, we apply our abilities to creating the right plan, one that is flexible in design and focused on achieving our clients' goals. We excel at anticipating our clients' risk factors. We adopt innovative planning techniques to address these concerns. Proper planning is the ounce that avoids the proverbial pound of cure. However, when necessary, we also succeed in our role as advocates in trial, arbitration and mediation work.

We are located in the center of downtown San Mateo, California, where we continue to invest in our community. The firm maintains strong ties to the community and charitable organizations through participation in fund raising and volunteering events.

We take pleasure in our long-standing relationships and look forward to that opportunity with you
Practice Areas:
Estate Planning
Probate and Trust Administration
Probate and Trust Litigation
Business Planning
Taxation Law
Related listings
Law Firm Directory

California

MEDEL LAW GROUP, APC is a business, real estate, and litigation firm representing private individuals and businesses throughout Southern California. Our mission is to provide the highest quality legal counseling, deliberately tailored to the sp...

Law Firm Directory

California

NOVEY, TRIBUIANO & YAMADA is a law firm based in Sacramento, California providing aggressive legal representation throughout California for a variety of clients including public safety associations, unions, individuals, and the surrounding commun...

Law Firm Directory

California

The Cowan Law Group has earned a reputation as a highly effective, results-oriented firm that provides smart, strategic legal solutions in an efficient manner. For more than 20 years, leading companies and successful individuals across the country ha...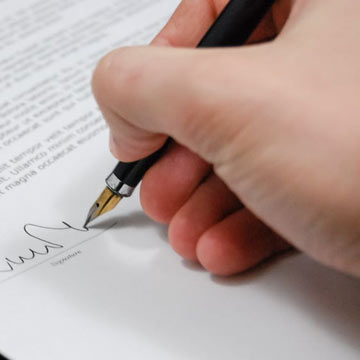 Thai National Sentenced, Faces Deportation for Operating Immigration Fraud Scheme
Nimon Naphaeng, 36, a native and citizen of Thailand, who resided in Wakefield, R.I., was sentenced Monday to 27 months in federal prison for running an immigration fraud scheme that defrauded more than 320 individuals, most of them immigrants, of at least $400,000, and perhaps more than $518,000. The scheme included the unauthorized filing of false asylum applications on behalf of individuals who did not request, nor authorize, the applications.

"U.S. Citizenship and Immigration Services does not tolerate immigration fraud of any kind," said Susan Raufer, director of the USCIS Newark Asylum Office. "We are proud of our role in uncovering this fraud scheme and bringing the perpetrator to justice."

At sentencing, U.S. District Court Chief Judge William E. Smith ordered a provisional amount of restitution of $400,000. The final amount of restitution will be determined subject to additional victims being identified and additional court filings over the next 90 days. According to court documents already filed by the government, restitution in this matter may exceed $518,300. During the investigation, the government seized $285,789.31 from Naphaeng. The forfeited funds will be applied toward restitution for victims of Naphaeng's crimes.