The Medel Law Group - Irvine Litigation Law Firm
California Law Firm

MEDEL LAW GROUP, APC is a business, real estate, and litigation firm representing private individuals and businesses throughout Southern California. Our mission is to provide the highest quality legal counseling, deliberately tailored to the specific objectives of each client. In doing so, we recognize that the firm's reputation and future are based not only on providing our clients with the best lawyer or law firm for the dispute at issue, but also on the results achieved for our clients and on the relationships we maintain with them.

Legal disputes can arise in almost every relationship, transaction, or business venture that we participate in. When a conflict arises that cannot be resolved through good faith negotiation, litigation is often the only remedy for resolving the conflict. The Medel Law Group will help you define your goals, will assist you in pre-lawsuit analysis and negotiation, and will advise you when litigation is the best option for achieving your goals. Whether or not your legal matters lead to the courtroom, we will address your specific needs aggressively, competently and efficiently.

Every person or business entity deserves the assistance of a lawyer who understands the intricacies and potential ramifications of their particular dispute. The Medel Law Group's founder has litigated more than one hundred million dollars of disputes in a broad variety of settings, including litigation from both plaintiff and defense perspectives, and has developed effective strategies for advancing our clients' interests that can be tailored to meet each particular client's needs. Such experience ensures that our clients are provided superior representation at any stage in the litigation process from pre-lawsuit negotiations through trial and appellate argument.

As a boutique law firm, the Medel Law Group is often better suited to effectively serve our clients' day-to-day business needs than larger local, national or multi-national law firms, and usually can do so at a substantial cost savings to our clients. However, the firm also maintains strategic alliances with other professionals, including attorneys, so that it is consistently capable of providing the resources necessary to litigate even the most complex, hotly contested disputes.


Practice Areas:

Business Litigation
Real Estate Litigation
Employment Law
Personal Injury
Health Law

http://www.medellawgroup.com/

Related listings
Law Firm Directory

California

NOVEY, TRIBUIANO & YAMADA is a law firm based in Sacramento, California providing aggressive legal representation throughout California for a variety of clients including public safety associations, unions, individuals, and the surrounding commun...

Law Firm Directory

California

The Cowan Law Group has earned a reputation as a highly effective, results-oriented firm that provides smart, strategic legal solutions in an efficient manner. For more than 20 years, leading companies and successful individuals across the country ha...

Law Firm Directory

California

The attorneys at the Duran Law Group, APLC have more than 30 years of experience fighting for the rights of criminal defendants and people injured in accidents. Call today for a free consultation and allow us to put our knowledge, skill and experienc...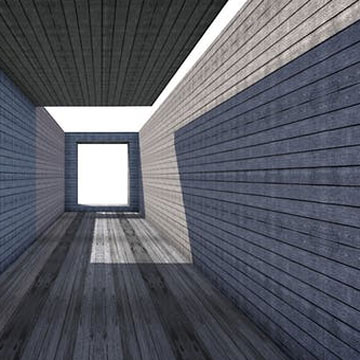 How do you qualify for workers compensation in Illinois?
The Workers' Compensation Statute protects every employee in the State of Illinois.

A victim of a work-related injury or illness is eligible for many forms of compensation including reasonable medical care required to cure or relieve the impact of the injury, lost time from work, and any temporary or permanent disability.

Illinois Workers' compensation is a system of benefits that:

– Pays for the medical treatment and medical bills incurred by work-related injuries and illnesses.
– Pays for the lost time from work
– Pays for any temporary or permanent disabilities
– Covers nearly every employee in Illinois
– and begins the very first day that you start working for your employer.


Employers in Illinois are required to purchase workers' compensation insurance for their employees and the insurance companies fund the payment of worker's compensation benefits for employees' claims. In the event of a dispute, the Illinois Workers' Compensation Commission (IWCC, or the Commission) enforces the state's worker's compensation laws and protects worker rights.