Florida court deals blow to marijuana ballot initiative
Bankruptcy Law
The Florida Supreme Court on Thursday dealt a potentially fatal blow to supporters of a proposed constitutional amendment aimed at legalizing marijuana under certain circumstances.

The justices ruled that the initiative's ballot summary is "misleading" in part because it does not spell out that recreational marijuana possession and distribution remains a federal crime.

"The point is that a summary should not contain language that is affirmatively misleading and creates a risk that voters will be confused," the majority justices wrote in a 5-2 ruling.

The ruling came after Attorney General Ashley Moody requested an advisory opinion on whether the marijuana initiative was valid.

A group called Make It Legal Florida had been gathering petition signatures in hopes of placing the initiative on the 2022 ballot. Now, they will have to start all over again.

The group would need more than 891,000 signatures to get the marijuana measure on the 2022 ballot

The proposal would permit Floridians 21 and older to possess up to 2.5 ounces (70 grams) of marijuana for personal use, with some restrictions over where it could be used. The court majority objected to the summary because they said it implies Floridians would be completely free of criminal exposure despite federal law.

The court reasoned that the ballot summary "affirmatively misleads voters into believing that the recreational use of marijuana in Florida will be free of any repercussions, criminal or otherwise."

Justices Jorge LaBarga and Allen Lawson dissented, with Lawson filing an opinion saying the ballot summary accurately describes what the proposed amendment would do. Lawson said he would have approved it.

Florida voters in 2016 approved a constitutional amendment permitting medical use of marijuana.
Related listings
Bankruptcy Law

01/21/2021

A court in Thailand on Tuesday sentenced a former civil servant to a record prison term of 43 years and six months for breaching the country's strict law on insulting or defaming the monarchy, lawyers said.The Bangkok Criminal Court found the w...

Bankruptcy Law

12/11/2020

A unanimous Supreme Court ruled on Thursday that Muslim men who were placed on the government's no-fly list because they refused to serve as FBI informants can seek to hold federal agents financially liable.The justices continued a string of de...

Bankruptcy Law

11/01/2020

A vast swath of West Texas has been without an abortion clinic for more than six years. Planned Parenthood plans to change that with a health center it opened recently in Lubbock. It's a vivid example of how abortion-rights groups are str...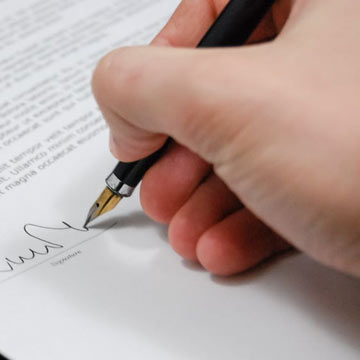 Thai National Sentenced, Faces Deportation for Operating Immigration Fraud Scheme
Nimon Naphaeng, 36, a native and citizen of Thailand, who resided in Wakefield, R.I., was sentenced Monday to 27 months in federal prison for running an immigration fraud scheme that defrauded more than 320 individuals, most of them immigrants, of at least $400,000, and perhaps more than $518,000. The scheme included the unauthorized filing of false asylum applications on behalf of individuals who did not request, nor authorize, the applications.

"U.S. Citizenship and Immigration Services does not tolerate immigration fraud of any kind," said Susan Raufer, director of the USCIS Newark Asylum Office. "We are proud of our role in uncovering this fraud scheme and bringing the perpetrator to justice."

At sentencing, U.S. District Court Chief Judge William E. Smith ordered a provisional amount of restitution of $400,000. The final amount of restitution will be determined subject to additional victims being identified and additional court filings over the next 90 days. According to court documents already filed by the government, restitution in this matter may exceed $518,300. During the investigation, the government seized $285,789.31 from Naphaeng. The forfeited funds will be applied toward restitution for victims of Naphaeng's crimes.