Supreme Court changes fuel moves to protect abortion access
Bankruptcy Law
A vast swath of West Texas has been without an abortion clinic for more than six years. Planned Parenthood plans to change that with a health center it opened recently in Lubbock. It's a vivid example of how abortion-rights groups are striving to preserve nationwide access to the procedure even as a reconfigured Supreme Court — with the addition of conservative Justice Amy Coney Barrett — may be open to new restrictions.

Planned Parenthood has made recent moves to serve more women in Missouri and Kentucky, and other groups are preparing to help women in other Republican-controlled states access abortion if bans are imposed. "Abortion access in these states now faces its gravest ever threat," said Alexis McGill Johnson, Planned Parenthood's president. She said the new health center in Lubbock "is an example of our commitment to our patients to meet them where they are."

The clinic opened on Oct. 23 in a one-story building that had been a medical office and was renovated after Planned Parenthood purchased it. To avoid protests and boycotts that have beset some previous expansion efforts, Planned Parenthood kept details, including the clinic's location, secret until the opening was announced.

Planned Parenthood says the health center will start providing abortions — via surgery and medication — sometime next year. Meanwhile, it is offering other services, including cancer screenings, birth control and testing for sexually transmitted infections. Planned Parenthood closed its previous clinic in Lubbock, a city of 255,000 people, in 2013 after the Texas Legislature slashed funding for family planning services and imposed tough restrictions on abortion clinics.

That law led to the closure of more than half the state's 41 abortion clinics before the Supreme Court struck down key provisions in 2016. There were no clinics left providing abortion in a region of more than 1 million people stretching from Amarillo in the Texas Panhandle south to Lubbock and the oil patch cities of Odessa and Midland. Women in Lubbock faced a 310-mile (500-kilometer) drive to the nearest abortion clinic in Fort Worth. Anti-abortion activists have been mobilizing to prevent the return of abortion services to Lubbock — and are not giving up even with the new clinic's opening.

"Lubbock must not surrender to the abortion industry," said Kimberlyn Schwartz, a West Texas native who attended Texas Tech University in Lubbock and is now communications director for Texas Right to Life. Her organization has backed a petition drive trying to persuade the City Council to pass an ordinance declaring Lubbock a "sanctuary city for the unborn." Abortion opponents hope that designation would lead to either enforcement efforts or lawsuits seeking to block abortion services.
Related listings
Bankruptcy Law

07/27/2020

The day after Donald Trump's election in November 2016, the American Civil Liberties Union posted a message to him on its website: "See you in court."As president, Trump hasn't personally squared off against the ACLU from the ...

Bankruptcy Law

05/21/2020

The attorney working with Tara Reade, the former Joe Biden Senate staffer who alleged he sexually assaulted her in the 1990s, said Friday he is no longer representing her, just two weeks after he first began working with her.Douglas Wigdor said in a ...

Bankruptcy Law

05/13/2020

A young black man filmed by a security camera walking through a home under construction in December and in February may have stopped at the site for a drink of water, according to an attorney for the homeowner thrust into the investigation of the fat...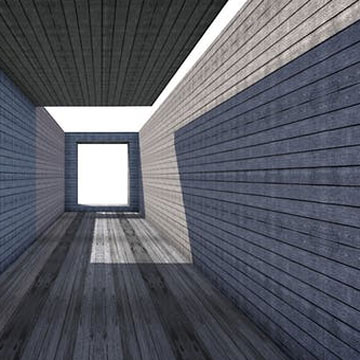 How do you qualify for workers compensation in Illinois?
The Workers' Compensation Statute protects every employee in the State of Illinois.

A victim of a work-related injury or illness is eligible for many forms of compensation including reasonable medical care required to cure or relieve the impact of the injury, lost time from work, and any temporary or permanent disability.

Illinois Workers' compensation is a system of benefits that:

– Pays for the medical treatment and medical bills incurred by work-related injuries and illnesses.
– Pays for the lost time from work
– Pays for any temporary or permanent disabilities
– Covers nearly every employee in Illinois
– and begins the very first day that you start working for your employer.


Employers in Illinois are required to purchase workers' compensation insurance for their employees and the insurance companies fund the payment of worker's compensation benefits for employees' claims. In the event of a dispute, the Illinois Workers' Compensation Commission (IWCC, or the Commission) enforces the state's worker's compensation laws and protects worker rights.