Capitol stormer who wore 'I Was There' shirt to stay in jail
Criminal Law
A federal judge refused Thursday to set bail for a Texas man who was wearing a T-shirt that said, "I Was There, Washington D.C., January 6, 2021," when he was arrested on charges he stormed the U.S. Capitol on Jan. 6.

U.S. Judge Carl Nichols ordered Garret Miller to remain jailed pending trial, concluding the Dallas man poses a danger to the community.

Miller didn't give a statement to the law enforcement officers who arrested him at his home two weeks after the riots, prosecutors said. But they noted he was wearing a T-shirt that had a photograph of former President Donald Trump, and it said "Take America Back" and "I Was There, Washington D.C., January 6, 2021."

Prosecutors presented a photograph of Miller wearing the shirt during an earlier hearing for his case and cited it in a court filing seeking his pretrial detention.

Assistant U.S. Attorney Elizabeth Kelley said Miller has shown a troubling "lack of respect for any authority."

"I think it's safe to say that nobody who entered the Capitol that day showed any respect for authority, so I don't credit that argument very much," countered defense attorney F. Clinton Broden. He conceded Miller entered the Capitol that day but said his client didn't engage in any violence.

On a recorded call immediately after his arrest, Miller told his mother, "I don't feel that I've done anything wrong and now I'm being locked up," according to prosecutors.

Like many of the more than 300 people facing federal charges in connection with the siege, Miller thoroughly documented and commented on his actions that day in a flurry of social media posts.

After Miller posted a selfie showing himself inside the Capitol building, another Facebook user wrote, "bro you got in?! Nice!" Miller replied, "just wanted to incriminate myself a little lol," prosecutors said.
Related listings
Attorneys for the man sentenced to federal death row for the racist slayings of nine members of a Black South Carolina congregation are set to formally argue that his conviction and death sentence should be overturned.Oral arguments have been set for...

Rapper Tory Lanez pleaded not guilty through his attorney Wednesday to felony assault charges in the July shooting of hip-hop star Megan Thee Stallion. Lawyer Shawn Chapman Holley entered the plea in a downtown Los Angeles courtroom to counts of assa...

The use of facial recognition technology by British police has violated human rights and data protection laws, a court said Tuesday, in a decision praised as a victory against invasive practices by the authorities.In a case trumpeted as the first of ...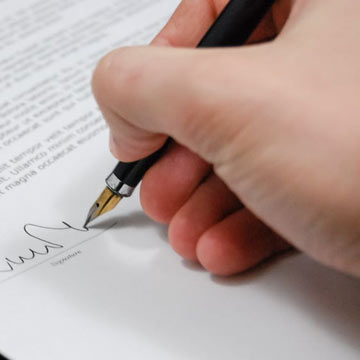 Thai National Sentenced, Faces Deportation for Operating Immigration Fraud Scheme
Nimon Naphaeng, 36, a native and citizen of Thailand, who resided in Wakefield, R.I., was sentenced Monday to 27 months in federal prison for running an immigration fraud scheme that defrauded more than 320 individuals, most of them immigrants, of at least $400,000, and perhaps more than $518,000. The scheme included the unauthorized filing of false asylum applications on behalf of individuals who did not request, nor authorize, the applications.

"U.S. Citizenship and Immigration Services does not tolerate immigration fraud of any kind," said Susan Raufer, director of the USCIS Newark Asylum Office. "We are proud of our role in uncovering this fraud scheme and bringing the perpetrator to justice."

At sentencing, U.S. District Court Chief Judge William E. Smith ordered a provisional amount of restitution of $400,000. The final amount of restitution will be determined subject to additional victims being identified and additional court filings over the next 90 days. According to court documents already filed by the government, restitution in this matter may exceed $518,300. During the investigation, the government seized $285,789.31 from Naphaeng. The forfeited funds will be applied toward restitution for victims of Naphaeng's crimes.
Business News