Husband of high court candidate begins prison sentence
Criminal Law
The husband of a Pennsylvania appellate court judge who is running for the state's highest court began serving a prison sentence Tuesday in a long-running case, authorities said.

Charles McCullough's incarceration comes as voters decide whether to back his wife in her bid for an open seat on Pennsylvania's Supreme Court.

Commonwealth Court Judge Patricia McCullough is seeking the Republican nomination in May 18′s primary election against two fellow Republican judges.

On Monday, the state Supreme Court denied Charles McCullough's latest appeals. He is currently representing himself.

Allegheny County District Attorney Stephen Zappala's office said McCullough reported as ordered Tuesday morning and was taken into custody to begin serving a state sentence of 2-1/2 to 5 years in prison.

The 66-year-old McCullough, a former Allegheny County councilman, was convicted of theft and misappropriation of funds in 2015 for using his power of attorney to take $50,000 from the trust fund of an elderly woman.

He spent the money in 2006 and 2007, using $40,000 for campaign contributions and sending the other $10,000 to a charity, according to court records.

McCullough was charged in 2009. He had argued at his trial that he had the widow's approval to use the money and had remained free on appeal since his sentencing.
Related listings
A federal judge refused Thursday to set bail for a Texas man who was wearing a T-shirt that said, "I Was There, Washington D.C., January 6, 2021," when he was arrested on charges he stormed the U.S. Capitol on Jan. 6.U.S. Judge Carl Nicho...

Attorneys for the man sentenced to federal death row for the racist slayings of nine members of a Black South Carolina congregation are set to formally argue that his conviction and death sentence should be overturned.Oral arguments have been set for...

Rapper Tory Lanez pleaded not guilty through his attorney Wednesday to felony assault charges in the July shooting of hip-hop star Megan Thee Stallion. Lawyer Shawn Chapman Holley entered the plea in a downtown Los Angeles courtroom to counts of assa...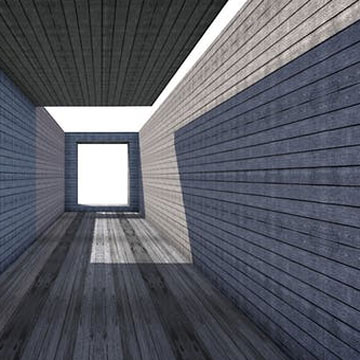 How do you qualify for workers compensation in Illinois?
The Workers' Compensation Statute protects every employee in the State of Illinois.

A victim of a work-related injury or illness is eligible for many forms of compensation including reasonable medical care required to cure or relieve the impact of the injury, lost time from work, and any temporary or permanent disability.

Illinois Workers' compensation is a system of benefits that:

– Pays for the medical treatment and medical bills incurred by work-related injuries and illnesses.
– Pays for the lost time from work
– Pays for any temporary or permanent disabilities
– Covers nearly every employee in Illinois
– and begins the very first day that you start working for your employer.


Employers in Illinois are required to purchase workers' compensation insurance for their employees and the insurance companies fund the payment of worker's compensation benefits for employees' claims. In the event of a dispute, the Illinois Workers' Compensation Commission (IWCC, or the Commission) enforces the state's worker's compensation laws and protects worker rights.
Business News