Appeals courts temporarily lifts Donald Trump's gag order
Family Law
A federal appeals court temporarily lifted a gag order on Donald Trump in his 2020 election interference case in Washington on Friday — the latest twist in the legal fight over the restrictions on the former president's speech.

The U.S. Court of Appeals for the D.C. Circuit decision puts a hold on the limited gag order to give the judges time to consider Trump's request for a longer pause on the restrictions while his appeals play out. The appeals court said the temporary pause "should not be construed in any way as a ruling on the merits" of Trump's bid.

The court set oral arguments for Nov. 20 before a panel of three judges — all appointees of Democratic presidents. The gag order, imposed by U.S. District Judge Tanya Chutkan, bars Trump from making public statements targeting prosecutors, court staff and potential witnesses in the case accusing him of conspiring to overturn the 2020 election he lost to President Joe Biden. It still allows the former president to assert his innocence and his claims that the case against him is politically motivated.

Chutkan, who was appointed to the bench by former President Barack Obama reimposed the gag order on Sunday, after prosecutors pointed to Trump's recent social media comments about his former chief of staff Mark Meadows.

It's the most serious restriction a court has put on the speech of the GOP presidential primary frontrunner and criminal defendant in four separate cases. Gag orders are not unheard of in high-profile cases, but courts have never had to wrestle before with whether they can curtail the speech of a presidential candidate.

Special counsel Jack Smith's team has said Trump's inflammatory rhetoric about those involved in the case threatens to undermine public confidence in the judicial system and influence potential witnesses who could be called to testify.
Related listings
A federal judge who previously overturned California's three-decade-old ban on assault weapons did it again on Thursday, ruling that the state's attempts to prohibit sales of semiautomatic guns violates the constitutional right to bear ar...

A ban on electronic skill games in Virgnia went back into effect Friday after the state Supreme Court vacated an injunction that allowed thousands of the betting machines to remain in gas stations, bars and conveniece stores.The injunction was issued...

The ad sounds like something out of the GOP 2024 playbook, trumpeting a senator's work with Republicans to crack down on the flow of fentanyl and other illegal drugs into the U.S., getting tough on Chinese interests helping smugglers, and notin...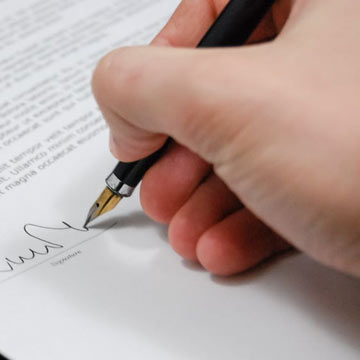 Thai National Sentenced, Faces Deportation for Operating Immigration Fraud Scheme
Nimon Naphaeng, 36, a native and citizen of Thailand, who resided in Wakefield, R.I., was sentenced Monday to 27 months in federal prison for running an immigration fraud scheme that defrauded more than 320 individuals, most of them immigrants, of at least $400,000, and perhaps more than $518,000. The scheme included the unauthorized filing of false asylum applications on behalf of individuals who did not request, nor authorize, the applications.

"U.S. Citizenship and Immigration Services does not tolerate immigration fraud of any kind," said Susan Raufer, director of the USCIS Newark Asylum Office. "We are proud of our role in uncovering this fraud scheme and bringing the perpetrator to justice."

At sentencing, U.S. District Court Chief Judge William E. Smith ordered a provisional amount of restitution of $400,000. The final amount of restitution will be determined subject to additional victims being identified and additional court filings over the next 90 days. According to court documents already filed by the government, restitution in this matter may exceed $518,300. During the investigation, the government seized $285,789.31 from Naphaeng. The forfeited funds will be applied toward restitution for victims of Naphaeng's crimes.