Federal Judge rules California assault weapons ban unconstitutional
Family Law
A federal judge who previously overturned California's three-decade-old ban on assault weapons did it again on Thursday, ruling that the state's attempts to prohibit sales of semiautomatic guns violates the constitutional right to bear arms.

U.S. District Judge Roger Benitez of San Diego conceded that powerful weapons like AR-15 rifles are commonly used by criminals, but said the guns are importantly also owned by people who obey the law and feel they need firearms to protect themselves.

"The State of California posits that its 'assault weapon' ban, the law challenged here, promotes an important public interest of disarming some mass shooters even though it makes criminals of law-abiding residents who insist on acquiring these firearms for self-defense," Benitez wrote. "Nevertheless, more than that is required to uphold a ban."

The judge's ruling is nearly identical to a 2021 decision in which he called California's ban on assault weapons a "failed experiment." Benitez has has repeatedly struck down multiple California firearms laws. Just last month, he ruled the state cannot ban gun owners from having detachable magazines that hold more than 10 rounds.

Benitez's latest decision would overturn multiple state statutes related to assault weapons. The judge gave the state 10 days to seek a stay on the ruling as part of an appeal to the U.S. 9th Circuit Court of Appeals.

California Attorney General Rob Bonta said his office had already filed a notice of appeal.

"Weapons of war have no place on California's streets," Bonta said in a statement Thursday. "This has been state law in California for decades, and we will continue to fight for our authority to keep our citizens safe from firearms that cause mass casualties. In the meantime, assault weapons remain unlawful for purchase, transfer, or possession in California."

John Dillon, an attorney for the plaintiffs who sued to overturn the law, cheered the judge's ruling.
Related listings
A ban on electronic skill games in Virgnia went back into effect Friday after the state Supreme Court vacated an injunction that allowed thousands of the betting machines to remain in gas stations, bars and conveniece stores.The injunction was issued...

The ad sounds like something out of the GOP 2024 playbook, trumpeting a senator's work with Republicans to crack down on the flow of fentanyl and other illegal drugs into the U.S., getting tough on Chinese interests helping smugglers, and notin...

A federal judge on Saturday blocked two portions of North Carolina's new abortion law from taking effect while a lawsuit continues. But nearly all of the restrictions approved by the legislature this year, including a near-ban after 12 weeks of...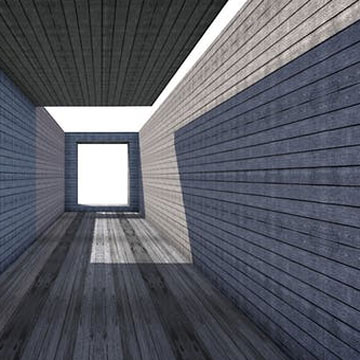 How do you qualify for workers compensation in Illinois?
The Workers' Compensation Statute protects every employee in the State of Illinois.

A victim of a work-related injury or illness is eligible for many forms of compensation including reasonable medical care required to cure or relieve the impact of the injury, lost time from work, and any temporary or permanent disability.

Illinois Workers' compensation is a system of benefits that:

– Pays for the medical treatment and medical bills incurred by work-related injuries and illnesses.
– Pays for the lost time from work
– Pays for any temporary or permanent disabilities
– Covers nearly every employee in Illinois
– and begins the very first day that you start working for your employer.


Employers in Illinois are required to purchase workers' compensation insurance for their employees and the insurance companies fund the payment of worker's compensation benefits for employees' claims. In the event of a dispute, the Illinois Workers' Compensation Commission (IWCC, or the Commission) enforces the state's worker's compensation laws and protects worker rights.