High court ruling limits international reach of patent laws
Intellectual Property
The Supreme Court on Wednesday sided with California-based Life Technologies Corp. in a patent infringement case that limits the international reach of U.S. patent laws.

The justices ruled unanimously that the company's shipment of a single part of a patented invention for assembly in another country did not violate patent laws.

Life Technologies supplied an enzyme used in DNA analysis kits to a plant in London and combined it with several other components to make kits sold worldwide. Wisconsin-based Promega Corp. sued, arguing that the kits infringed a U.S. patent.

A jury awarded $52 million in damages to Promega. A federal judge set aside the verdict and said the law did not cover export of a single component.

The federal appeals specializing in patent cases reversed and reinstated the verdict.

Patent laws are designed to prevent U.S. companies from mostly copying a competitor's invention and simply completing the final phase overseas to skirt the law. A violation occurs when "all or a substantial portion of the components of a patent invention" are supplied from the United States to a foreign location.

Writing for the high court, Justice Sonia Sotomayor said the law addresses only the quantity of components, not the quality. That means the law "does not cover the supply of a single component of a multicomponent invention," Sotomayor said.

Only seven justices took part in the ruling. Chief Justice John Roberts heard arguments in the case, but later withdrew after discovering he owned shares in the parent company of Life Technologies.
Related listings
Intellectual Property

08/23/2017

In the war being waged by large corporations against individual rights — and, yes, it is a war — a potentially decisive battle was recently fought. It will come as little surprise to any informed observer of American society that it was n...

Intellectual Property

07/10/2017

The Supreme Court is making it easier for companies to defend themselves against patent infringement lawsuits.The justices ruled unanimously on Monday that such lawsuits can be filed only in states where defendants are incorporated. The issue is impo...

Intellectual Property

12/13/2016

A small Charleston company that refills and resells empty toner cartridges could soon be defending itself before the U.S. Supreme Court in a dispute that could affect huge tech companies and pharmaceutical firms. Lexmark, a Lexington, Kentucky-based ...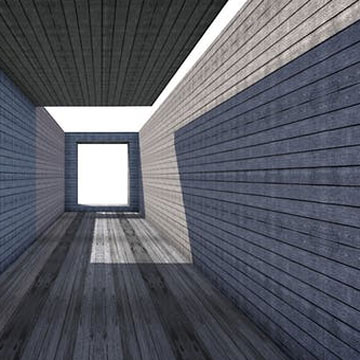 How do you qualify for workers compensation in Illinois?
The Workers' Compensation Statute protects every employee in the State of Illinois.

A victim of a work-related injury or illness is eligible for many forms of compensation including reasonable medical care required to cure or relieve the impact of the injury, lost time from work, and any temporary or permanent disability.

Illinois Workers' compensation is a system of benefits that:

– Pays for the medical treatment and medical bills incurred by work-related injuries and illnesses.
– Pays for the lost time from work
– Pays for any temporary or permanent disabilities
– Covers nearly every employee in Illinois
– and begins the very first day that you start working for your employer.


Employers in Illinois are required to purchase workers' compensation insurance for their employees and the insurance companies fund the payment of worker's compensation benefits for employees' claims. In the event of a dispute, the Illinois Workers' Compensation Commission (IWCC, or the Commission) enforces the state's worker's compensation laws and protects worker rights.