U.S. high court ruling deals blow to patent trolls
Intellectual Property
The Supreme Court is making it easier for companies to defend themselves against patent infringement lawsuits.

The justices ruled unanimously on Monday that such lawsuits can be filed only in states where defendants are incorporated. The issue is important to many companies that complained about patent owners choosing more favorable courts in other parts of the country to file lawsuits.

The case involved an appeal from TC Heartland, an Indiana-based food sweetener company sued by Kraft Foods in Delaware. Lower courts refused to transfer the case to Indiana.

But the Supreme Court's ruling will have the biggest impact on federal courts in eastern Texas, where more than 40 percent of patent lawsuits are now filed. Local rules there favor quick trials and juries tend to be more sympathetic to plaintiffs.

The ruling will have a major effect on lawsuits from so-called patent trolls — companies that buy up patents and force businesses to pay license fees or face expensive litigation. Many of those cases now may have a tougher time getting to trial or result in jury verdicts that are less generous.

Companies including eBay, Kickstarter and online crafts site Etsy had urged the high court to restrict where such cases can be filed, saying they have been sued repeatedly in courts hundreds or thousands of miles away from corporate headquarters. Even Texas Attorney General Scott Keller led a coalition of 17 states calling for an end to so-called "forum shopping" in patent cases.

Groups representing inventors and patent owners said new restrictions would place burdens on patent holders and encourage infringing behavior and piracy.
Related listings
Intellectual Property

12/22/2018

A divided Supreme Court won't let the Trump administration begin enforcing a ban on asylum for any immigrants who illegally cross the U.S.-Mexico border. Chief Justice John Roberts joined his four more liberal colleagues Friday in ruling agains...

Intellectual Property

09/11/2018

The New Mexico Supreme Court is blocking a ballot option that would have allowed voters to select candidates from one particular party in all races by marking a single box. The court made its decision Wednesday after listening to oral arguments ...

Intellectual Property

09/10/2017

Gambia Joins The Madrid Protocol! The Gambia's recent accession to the Madrid Protocol, effective from 18th December, 2015, makes the smiling coast the 96th member of Madrid. The protocol is designed to simplify intellectual property registrati...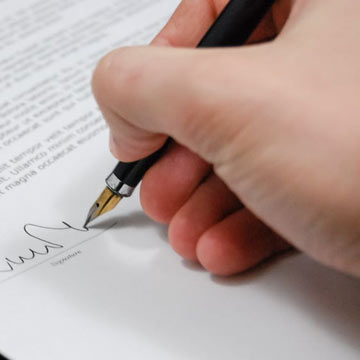 Thai National Sentenced, Faces Deportation for Operating Immigration Fraud Scheme
Nimon Naphaeng, 36, a native and citizen of Thailand, who resided in Wakefield, R.I., was sentenced Monday to 27 months in federal prison for running an immigration fraud scheme that defrauded more than 320 individuals, most of them immigrants, of at least $400,000, and perhaps more than $518,000. The scheme included the unauthorized filing of false asylum applications on behalf of individuals who did not request, nor authorize, the applications.

"U.S. Citizenship and Immigration Services does not tolerate immigration fraud of any kind," said Susan Raufer, director of the USCIS Newark Asylum Office. "We are proud of our role in uncovering this fraud scheme and bringing the perpetrator to justice."

At sentencing, U.S. District Court Chief Judge William E. Smith ordered a provisional amount of restitution of $400,000. The final amount of restitution will be determined subject to additional victims being identified and additional court filings over the next 90 days. According to court documents already filed by the government, restitution in this matter may exceed $518,300. During the investigation, the government seized $285,789.31 from Naphaeng. The forfeited funds will be applied toward restitution for victims of Naphaeng's crimes.