Commissioner sought to oversee 3 Ohio redistricting suits
Law Firm News
Attorneys in one of three lawsuits brought against Ohio's newly drawn maps of legislative districts asked the state's high court Monday to appoint a master commissioner to oversee the disputes.

Lawyers for voters represented by the National Democratic Redistricting Committee told the Ohio Supreme Court the special oversight is needed to resolve discovery disputes among three separate legal teams that have sued the Ohio Redistricting Commission.

The suits allege some overlapping and some separate violations of the Ohio Constitution by the panel, which was forced to pass four-year maps along party lines because majority Republicans failed to reach agreement with the panel's two Democrats. The panel's GOP members defend the maps of Ohio House and Ohio Senate as fair and constitutional.

They are predicted to continue to deliver supermajorities to Republicans in both chambers, though the state's partisan breakdown is roughly 54% Republicans, 46% Democrats.

In their Monday filing, the National Democratic Redistricting Committee's attorneys said that they have made good-faith efforts to work out disputes with fellow lawyers but that "it is already clear that some disputes are fundamental and will be irresolvable."

Disagreements became apparent after a meeting on Friday, they said. Among areas where lawyers are at odds are whether members of the redistricting panel can be deposed, whether they must answer written questions and whether third parties can be questioned or asked to produce evidence.

The suits are the first to be brought under amendments to the Ohio Constitution that were approved overwhelmingly by the state's voters in 2015.

The seven-member high court, made up of four Republicans and three Democrats, has exclusive jurisdiction in resolving redistricting disputes. It has set an expedited schedule for hearing the three cases, culminating in oral arguments Dec. 8.

The other two suits were brought by the American Civil Liberties Union on behalf of the League of Women Voters of Ohio, the A. Philip Randolph Institute and individual voters; and by the Council on American-Islamic Relations of Ohio, Ohio Organizing Collaborative and Ohio Environmental Council and individual voters.

Ohio Supreme Court Justice Pat DeWine has said he will not recuse himself, despite his father, Gov. Mike DeWine, is a member of the redistricting panel being sued. Both DeWines are Republicans.
Related listings
Chicago Bankruptcy Law Firm Covers Bankruptcy in the Wake of COVID-19 The COVID-19 pandemic has damaged the economy, leaving many families and business owners worried about how they will pay for even the most basic expenses. In the midst of this cris...

The Michigan Supreme Court on Friday denied a request to extend the deadline for drawing new legislative and congressional maps despite a delay in census redistricting data. The Independent Citizens Redistricting Commission, whose members have been m...

The justices of the U.S. Supreme Court are set to decide whether to hear a case filed by Maine families who want to use a state tuition program to send their children to religious schools. The case concerns a Maine Department of Education rule that a...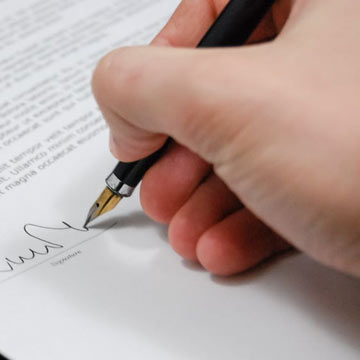 Thai National Sentenced, Faces Deportation for Operating Immigration Fraud Scheme
Nimon Naphaeng, 36, a native and citizen of Thailand, who resided in Wakefield, R.I., was sentenced Monday to 27 months in federal prison for running an immigration fraud scheme that defrauded more than 320 individuals, most of them immigrants, of at least $400,000, and perhaps more than $518,000. The scheme included the unauthorized filing of false asylum applications on behalf of individuals who did not request, nor authorize, the applications.

"U.S. Citizenship and Immigration Services does not tolerate immigration fraud of any kind," said Susan Raufer, director of the USCIS Newark Asylum Office. "We are proud of our role in uncovering this fraud scheme and bringing the perpetrator to justice."

At sentencing, U.S. District Court Chief Judge William E. Smith ordered a provisional amount of restitution of $400,000. The final amount of restitution will be determined subject to additional victims being identified and additional court filings over the next 90 days. According to court documents already filed by the government, restitution in this matter may exceed $518,300. During the investigation, the government seized $285,789.31 from Naphaeng. The forfeited funds will be applied toward restitution for victims of Naphaeng's crimes.
Business News