Analysis: Outside groups may factor in Arkansas court race
Legal Business
Arkansas Supreme Court Justice Courtney Goodson lost her bid to run the state's highest court two years ago after coming under fire from conservative groups that spent big on mailers and TV ads targeting her. Two years earlier, David Sterling was defeated in the race for the Republican attorney general nomination despite outside groups going after his rival in that race.

Now, the two are about to face off in what could wind up being another costly and heated fight for a state high court seat that could overshadow other races on the ballot this year. It could also turn into a proxy fight over the state's resumption of executions and the court's role in scaling back what had been an unprecedented plan to put eight men to death over an 11-day period.

Goodson quietly launched her campaign last week, with an adviser confirming that she planned to seek another term on the state's high court in the May judicial election. The same day, Sterling said he planned to challenge the incumbent jurist.

Neither candidate has laid out campaign arguments, but the past two election cycles offer some guide of what to expect. Goodson launched her bid for the chief justice seat ago vowing to represent "conservative values" on the court.

"The Supreme Court is supposed to represent your common sense, conservative values, to uphold the rule of law and to look out for your rights," Goodson said in a campaign video she posted in the fall of 2015.

A year earlier, Sterling was touting his conservative credentials in his campaign for attorney general and promised to use the office to protect Arkansans from "an overreaching federal government." Sterling lost in the runoff for the Republican nomination against Leslie Rutledge, who is now seeking re-election as the state's top attorney.


Related listings
Legal Business

02/03/2018

The International Court of Justice has ordered Nicaragua to compensate Costa Rica for damage Nicaragua caused with unlawful construction work near the mouth of the San Juan River, in the court's first foray into assessing costs for environmental dama...

Legal Business

11/28/2017

The Supreme Court on Monday rejected hearing a case that challenges the use of Confederate imagery in the Mississippi state flag.Carlos Moore, an African-American attorney from Mississippi, argued that the flag represents "an official endorsement of ...

Legal Business

11/24/2017

A court deferred ruling Thursday in a case that has exposed a rift within Germany's secretive Albrecht family, owners of the discount supermarket chain Aldi.The dispute centers on the control over Aldi Nord, which operates in northern Germany and at ...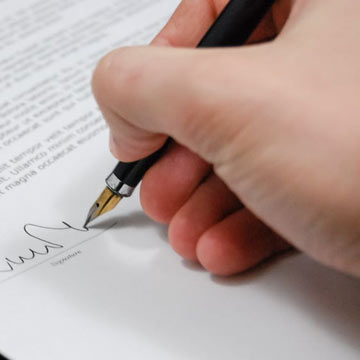 Thai National Sentenced, Faces Deportation for Operating Immigration Fraud Scheme
Nimon Naphaeng, 36, a native and citizen of Thailand, who resided in Wakefield, R.I., was sentenced Monday to 27 months in federal prison for running an immigration fraud scheme that defrauded more than 320 individuals, most of them immigrants, of at least $400,000, and perhaps more than $518,000. The scheme included the unauthorized filing of false asylum applications on behalf of individuals who did not request, nor authorize, the applications.

"U.S. Citizenship and Immigration Services does not tolerate immigration fraud of any kind," said Susan Raufer, director of the USCIS Newark Asylum Office. "We are proud of our role in uncovering this fraud scheme and bringing the perpetrator to justice."

At sentencing, U.S. District Court Chief Judge William E. Smith ordered a provisional amount of restitution of $400,000. The final amount of restitution will be determined subject to additional victims being identified and additional court filings over the next 90 days. According to court documents already filed by the government, restitution in this matter may exceed $518,300. During the investigation, the government seized $285,789.31 from Naphaeng. The forfeited funds will be applied toward restitution for victims of Naphaeng's crimes.