McCarthy juggles a government shutdown and a Biden impeachment inquiry
Personal Injury
House Speaker Kevin McCarthy is a man who stays in motion — enthusiastically greeting tourists at the Capitol, dashing overseas last week to the G7 summit of industrial world leaders, and raising funds back home to elect fellow Republicans to the House majority.

But beneath the whirlwind of activity is a stubborn standstill, an imbalance of power between the far-right Republicans who hoisted McCarthy to the speaker's role yet threaten his own ability to lead the House.

It's a political standoff that will be tested anew as the House returns this week from a long summer recess and McCarthy faces a collision course of difficult challenges — seeking to avoid a government shutdown, support Ukraine in the war and launch an impeachment inquiry into President Joe Biden.

"They've got some really heavy lifting ahead," said the No. 2 Republican in the Senate, John Thune, of South Dakota.

McCarthy, of California, is going to "have his hands full trying to figure out how to navigate and execute," he said.

Congress has been here before, as has McCarthy in his nearly two decades in office, but the stakes are ever higher, with Republicans powered by an increasingly hard-right faction that is refusing to allow business as usual in Washington.

With former President Donald Trump's backing, McCarthy's right-flank pushed him into the speaker's office at the start of the year only after he agreed to a long list of conservative demands — including the ability to call a quick vote to "vacate the chair" and remove him from office.

That threat of an abrupt ouster hovers over McCarthy's every move, especially now.

To start, Congress faces a deadline to fund the government by the end of the month, or risk a potentially devastating federal shutdown. There are just 11 working days for Congress to act once the House resumes Tuesday.

McCarthy and his team are pitching lawmakers on a stopgap funding bill, through Nov. 1, to keep the government running under a 30-day continuing resolution, or CR, according to a leadership aide granted anonymity to discuss the private talks.

But as McCarthy convenes lawmakers for a private huddle, even the temporary funding is expected to run into opposition from his right flank.

Facing a backlash from conservatives who want to slash government funding, McCarthy may be able to ease the way by turning to another hard-right priority, launching a Biden impeachment inquiry over the business dealings of the president's son, Hunter Biden.
Related listings
Personal Injury

05/19/2023

Francisco.San Francisco Superior Court Judge Victor Hwang ordered Momeni, 38, kept in jail without bail, saying he posed a public safety risk if released. Momeni, who appeared in an orange sweatshirt and pants, did not speak, and his attorney Paula C...

Personal Injury

03/03/2023

Arizona Gov. Katie Hobbs says corrections officials will not carry out an execution even though the state Supreme Court scheduled it over the objections of the state's new attorney general.The Democratic governor's vow not to execute Aaro...

Personal Injury

01/25/2023

The California Supreme Court on Monday overturned the murder convictions and death sentence for a man who killed three people and committed a series of other crimes in San Diego in 1985.The court ordered a new trial for Billy Ray Waldon, ruling unani...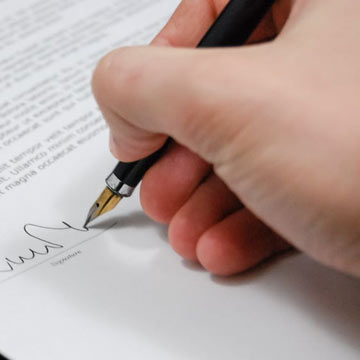 Thai National Sentenced, Faces Deportation for Operating Immigration Fraud Scheme
Nimon Naphaeng, 36, a native and citizen of Thailand, who resided in Wakefield, R.I., was sentenced Monday to 27 months in federal prison for running an immigration fraud scheme that defrauded more than 320 individuals, most of them immigrants, of at least $400,000, and perhaps more than $518,000. The scheme included the unauthorized filing of false asylum applications on behalf of individuals who did not request, nor authorize, the applications.

"U.S. Citizenship and Immigration Services does not tolerate immigration fraud of any kind," said Susan Raufer, director of the USCIS Newark Asylum Office. "We are proud of our role in uncovering this fraud scheme and bringing the perpetrator to justice."

At sentencing, U.S. District Court Chief Judge William E. Smith ordered a provisional amount of restitution of $400,000. The final amount of restitution will be determined subject to additional victims being identified and additional court filings over the next 90 days. According to court documents already filed by the government, restitution in this matter may exceed $518,300. During the investigation, the government seized $285,789.31 from Naphaeng. The forfeited funds will be applied toward restitution for victims of Naphaeng's crimes.