Nebraska's top court: Voters to decide on expanding Medicaid
Personal Injury
The Nebraska Supreme Court has ruled that voters will decide in November whether to expand Medicaid in the state.

The court's rejection of a Republican-led lawsuit Wednesday is a victory for advocates who say a vote favoring expansion would ensure coverage for about 90,000 low-income residents who earn too much to qualify for regular Medicaid but too little to be eligible for assistance under the Affordable Care Act.

Nebraska's Republican-dominated Legislature rejected six previous attempts to expand Medicaid. Utah and Idaho have similar ballot measures pending. Maine became the first state to expand Medicaid by ballot measure last year.

The lawsuit was filed by state Sen. Lydia Brasch and former state Sen. Mark Christensen, both Republicans who helped derail similar bills in the Legislature.
Related listings
Personal Injury

08/04/2018

The Tennessee Supreme Court has refused to stay Thursday's scheduled execution of a convicted child killer while the state's new lethal injection protocol continues to be challenged on appeal.The order brings Tennessee within days of killing Billy Ra...

Personal Injury

10/20/2017

An appeals court is blocking, for now, an abortion sought by a pregnant 17-year-old immigrant being held in a Texas facility, ruling that the government should have time to try to release her so she can obtain the abortion outside of federal custody....

Personal Injury

08/23/2017

A man suspected in the fatal shooting of a police officer in Indianapolis is due in court as prosecutors weigh formal charges in the case.Twenty-eight-year-old Jason Brown remains held without bond on suspicion of murder in Thursday's killing of Sout...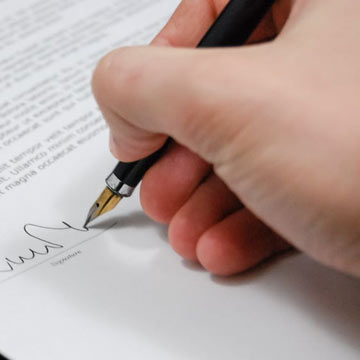 Thai National Sentenced, Faces Deportation for Operating Immigration Fraud Scheme
Nimon Naphaeng, 36, a native and citizen of Thailand, who resided in Wakefield, R.I., was sentenced Monday to 27 months in federal prison for running an immigration fraud scheme that defrauded more than 320 individuals, most of them immigrants, of at least $400,000, and perhaps more than $518,000. The scheme included the unauthorized filing of false asylum applications on behalf of individuals who did not request, nor authorize, the applications.

"U.S. Citizenship and Immigration Services does not tolerate immigration fraud of any kind," said Susan Raufer, director of the USCIS Newark Asylum Office. "We are proud of our role in uncovering this fraud scheme and bringing the perpetrator to justice."

At sentencing, U.S. District Court Chief Judge William E. Smith ordered a provisional amount of restitution of $400,000. The final amount of restitution will be determined subject to additional victims being identified and additional court filings over the next 90 days. According to court documents already filed by the government, restitution in this matter may exceed $518,300. During the investigation, the government seized $285,789.31 from Naphaeng. The forfeited funds will be applied toward restitution for victims of Naphaeng's crimes.