Supreme Court Backs Dayton Veto of Legislature Budget
U.S. Supreme Court
The Minnesota Supreme Court says Gov. Mark Dayton's veto of the Legislature's budget was constitutional.

The ruling Friday is counter to a lower-court ruling this summer that Dayton had acted unconstitutionally, but is not the last word in the case. The high court ordered the two sides to hire a mediator, by Tuesday, to resolve the dispute outside the courts.

The months-long legal battle arose this spring when Dayton line-item vetoed lawmakers' $130 million operating budget. Dayton says he wanted to force lawmakers to rework costly tax breaks and other measures he signed into law, but the Legislature instead sued.

The state's highest court was tilted firmly in Dayton's favor. He had appointed four of the six justices presiding in the case.


Related listings
U.S. Supreme Court

09/09/2017

U.S. Supreme Court Justice Antonin Scalia's death forced the rest of the court to learn how to work together to avoid ties, Justice Elena Kagan said during a stop Friday at the University of Wisconsin-Madison.Kagan spoke for about an hour with UW Law...

U.S. Supreme Court

09/01/2017

Idaho Gov. C.L. "Butch" Otter has appointed Twin Falls judge Richard Bevan to the state's highest court.Otter announced Tuesday that Bevan — currently the 5th Judicial District's administrative judge — will replace retiring Idaho Supreme ...

U.S. Supreme Court

08/30/2017

North Carolina's highest court on Monday tackled the question of how far the Republican-led legislature can go to minimize new Democratic Gov. Roy Cooper's ability to pursue goals that helped him get elected last year by reshaping state government.Th...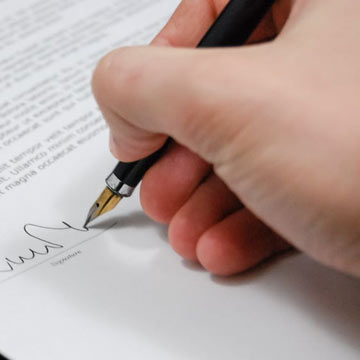 Thai National Sentenced, Faces Deportation for Operating Immigration Fraud Scheme
Nimon Naphaeng, 36, a native and citizen of Thailand, who resided in Wakefield, R.I., was sentenced Monday to 27 months in federal prison for running an immigration fraud scheme that defrauded more than 320 individuals, most of them immigrants, of at least $400,000, and perhaps more than $518,000. The scheme included the unauthorized filing of false asylum applications on behalf of individuals who did not request, nor authorize, the applications.

"U.S. Citizenship and Immigration Services does not tolerate immigration fraud of any kind," said Susan Raufer, director of the USCIS Newark Asylum Office. "We are proud of our role in uncovering this fraud scheme and bringing the perpetrator to justice."

At sentencing, U.S. District Court Chief Judge William E. Smith ordered a provisional amount of restitution of $400,000. The final amount of restitution will be determined subject to additional victims being identified and additional court filings over the next 90 days. According to court documents already filed by the government, restitution in this matter may exceed $518,300. During the investigation, the government seized $285,789.31 from Naphaeng. The forfeited funds will be applied toward restitution for victims of Naphaeng's crimes.