Otter appoints new justice to Idaho Supreme Court
U.S. Supreme Court
Idaho Gov. C.L. "Butch" Otter has appointed Twin Falls judge Richard Bevan to the state's highest court.

Otter announced Tuesday that Bevan — currently the 5th Judicial District's administrative judge — will replace retiring Idaho Supreme Court Justice Daniel Eismann. Bevan was among four other finalists vying for the open seat. Eismann will retire at the end of the month.

Bevan has been a judge since 2003, where he helped establish the 5th District's mental health court and presided over the Veterans Treatment Court. Previously, he was a private practice attorney and served a term as Twin Falls County prosecuting attorney.

Otter praised Bevan's judicial demeanor and understanding of the legal system, adding that Bevan has shown to have open mind on tough, socially significant issues.


Related listings
U.S. Supreme Court

08/03/2017

The Supreme Court is limiting the government's ability to seize assets from people who are convicted of drug crimes but receive little of the illegal proceeds.The justices ruled Monday that a Tennessee man convicted for his role selling iodine water ...

U.S. Supreme Court

07/30/2017

The Trump administration has asked the Supreme Court to restore the ban on travel to the U.S. from citizens of six Muslim-majority countries.Per Reuters: "The administration filed two emergency applications with the nine Court justices seeking to blo...

U.S. Supreme Court

07/23/2017

Supreme Court Justice Neil Gorsuch acknowledged Friday that there is "a lot of skepticism about the rule of law" in the country but defended the United States judicial system as "a blessing" and "a remarkable gift" during a talk at Harvard University...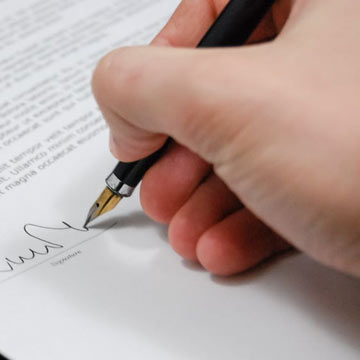 Thai National Sentenced, Faces Deportation for Operating Immigration Fraud Scheme
Nimon Naphaeng, 36, a native and citizen of Thailand, who resided in Wakefield, R.I., was sentenced Monday to 27 months in federal prison for running an immigration fraud scheme that defrauded more than 320 individuals, most of them immigrants, of at least $400,000, and perhaps more than $518,000. The scheme included the unauthorized filing of false asylum applications on behalf of individuals who did not request, nor authorize, the applications.

"U.S. Citizenship and Immigration Services does not tolerate immigration fraud of any kind," said Susan Raufer, director of the USCIS Newark Asylum Office. "We are proud of our role in uncovering this fraud scheme and bringing the perpetrator to justice."

At sentencing, U.S. District Court Chief Judge William E. Smith ordered a provisional amount of restitution of $400,000. The final amount of restitution will be determined subject to additional victims being identified and additional court filings over the next 90 days. According to court documents already filed by the government, restitution in this matter may exceed $518,300. During the investigation, the government seized $285,789.31 from Naphaeng. The forfeited funds will be applied toward restitution for victims of Naphaeng's crimes.