Adnan Syed's lawyer appeals to Maryland Supreme Court
Featured Legal News
Adnan Syed's lawyer asked Maryland's highest court on Wednesday to overturn a lower court's ruling that reinstated his murder conviction from more than two decades ago — after he was freed last year in a legal case that gained international attention from the hit podcast "Serial."

Syed's lawyer also is asking the court to prevent her client from being incarcerated while the Supreme Court of Maryland's review is pending

"He is grateful that the victim's representative and Attorney General have consented to the stay," a statement from the Maryland public defender's office said while announcing the court filings. "Reincarcerating Adnan would be devastating for him and his family and would be an affront to justice."

Syed's counsel filed a petition that asks the state's highest court to review several legal issues raised by the victim's family, who contended they were not given enough notice to testify at a court hearing.

The legal issues include whether former Baltimore State's Attorney Marilyn Mosby's decision to dismiss the charges against Syed last year made the family's court challenge moot. The issues also include whether attendance on Zoom satisfied the right of the victim's representative to attend the hearing and whether the notice of the hearing was sufficient.

Syed's lawyer also is asking the court to consider whether the Appellate Court of Maryland's reversal is appropriate without showing that the result of the hearing that decided his release would have been different.

"Adnan's innocence is not at issue, but his rights as a defendant and freedom as an exoneree are directly impacted by the Appellate Court of Maryland's decision," said Erica Suter, Syed's lawyer, in a statement.

Suter said the issues raised in the case "have broader implications for our entire legal system, most notably the authority of the State to dismiss a case, the role of victims' representatives in proceedings to redress unjust convictions, and the restrictions placed on judges' discretion to utilize remote communication services like Zoom."
Related listings
Featured Legal News

05/15/2023

Election integrity and Pennsylvania's mail-in voting law are prominent subjects in the state's Republican primary contest for an open state Supreme Court seat, as Donald Trump continues to baselessly claim that the 2020 election was stole...

Featured Legal News

05/09/2023

Senegal's main opposition leader on Monday was given a six-month suspended prison sentence by an appeals court in the West African nation over a defamation case brought against him by a government minister.The court ruling against Ousmane Sonko...

Featured Legal News

04/29/2023

an Associated Press report showed he donated tens of thousands of dollars to the archdiocese and consistently ruled in favor of the church in the case involving nearly 500 clergy sex abuse victims.U.S. District Judge Greg Guidry initially announced h...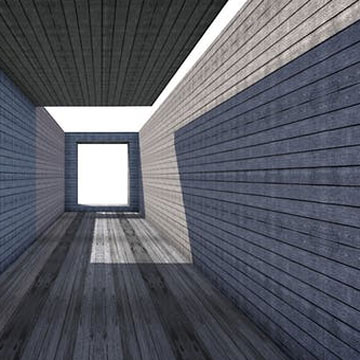 How do you qualify for workers compensation in Illinois?
The Workers' Compensation Statute protects every employee in the State of Illinois.

A victim of a work-related injury or illness is eligible for many forms of compensation including reasonable medical care required to cure or relieve the impact of the injury, lost time from work, and any temporary or permanent disability.

Illinois Workers' compensation is a system of benefits that:

– Pays for the medical treatment and medical bills incurred by work-related injuries and illnesses.
– Pays for the lost time from work
– Pays for any temporary or permanent disabilities
– Covers nearly every employee in Illinois
– and begins the very first day that you start working for your employer.


Employers in Illinois are required to purchase workers' compensation insurance for their employees and the insurance companies fund the payment of worker's compensation benefits for employees' claims. In the event of a dispute, the Illinois Workers' Compensation Commission (IWCC, or the Commission) enforces the state's worker's compensation laws and protects worker rights.