Biden administration warns of disruption at border if judges halt asylum rule
Featured Legal News

The Biden administration on Tuesday urged an appeals court to allow sweeping new asylum restrictions to stay in place, warning that halting them would be "highly disruptive" at the border.

The government is urging a panel of judges in Pasadena, California — two appointed by President Bill Clinton and one by President Donald Trump — to overturn a July ruling that sought to block the new asylum restrictions. The new restrictions made it far more difficult to qualify for asylum if a migrant didn't first apply online or traveled through another country, such as Mexico, and didn't seek protection there. They have remained in place during the appeal.

Although the judges didn't rule immediately and gave no indication how they were leaning, the arguments occurred against a backdrop of Senate Republicans seeking to legislate far-reaching changes to asylum eligibility as part of President Joe Biden's request for military aid to Ukraine and Israel.

Courts blocked similar measures under Trump but the Biden administration says its approach differs because it is coupled with new legal pathways to enter the country and creates exceptions. However, advocates represented by the American Civil Liberties Union, Center for Gender & Refugee Studies and National Immigrant Justice Center argue that they are recycled Trump-era policies that violate U.S. law allowing people to seek asylum no matter how and where they arrive.

A mobile app introduced in January allows asylum-seekers to make 1,450 appointments per day at official border crossings with Mexico, while the Biden administration has allowed up to 30,000 a month from Cuba, Haiti, Nicaragua and Venezuela to pursue asylum if they apply online with a financial sponsor and arrive at an airport.

Those new pathways represent "a very significant difference" from Trump policies, said Brian Boynton, a Justice Department attorney. Boynton also noted that 12% of the 57,700 asylum-seekers who were subject to the new rule through September avoided it by proving "exceptionally compelling circumstances," including "acute medical emergency," "imminent and extreme threat to life or safety" or being a victim of human trafficking.
Related listings
Featured Legal News

10/30/2023

U.S. Sen. Bob Menendez returned to Manhattan federal court Monday to challenge a new criminal charge alleging that he conspired to act as an agent of the Egyptian government when he chaired the Senate Foreign Relations Committee."Not guilty,&rd...

Featured Legal News

09/02/2023

A federal judge has struck down a Texas law requiring age verification and health warnings to view pornographic websites and blocked the state attorney general's office from enforcing it.In a ruling Thursday, U.S. District Judge David Ezra agre...

Featured Legal News

08/31/2023

Chemical and consumer product manufacturer 3M has agreed to pay $6 billion to settle numerous lawsuits from U.S. service members who say they experienced hearing loss or other serious injuries after using faulty earplugs made by the company.The settl...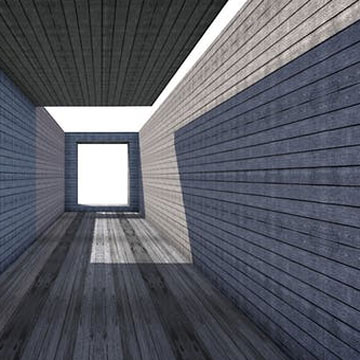 How do you qualify for workers compensation in Illinois?
The Workers' Compensation Statute protects every employee in the State of Illinois.

A victim of a work-related injury or illness is eligible for many forms of compensation including reasonable medical care required to cure or relieve the impact of the injury, lost time from work, and any temporary or permanent disability.

Illinois Workers' compensation is a system of benefits that:

– Pays for the medical treatment and medical bills incurred by work-related injuries and illnesses.
– Pays for the lost time from work
– Pays for any temporary or permanent disabilities
– Covers nearly every employee in Illinois
– and begins the very first day that you start working for your employer.


Employers in Illinois are required to purchase workers' compensation insurance for their employees and the insurance companies fund the payment of worker's compensation benefits for employees' claims. In the event of a dispute, the Illinois Workers' Compensation Commission (IWCC, or the Commission) enforces the state's worker's compensation laws and protects worker rights.