Owner of Maryland Construction Company Pleads Guilty to Tax Evasion
Featured Legal News
According to court documents, Jerry Lee Redman of Severn, Maryland, owned Redman Services Inc. (RSI), a paving and construction company.

For at least 2015 through 2018, Redman filed corporate income tax returns for RSI that underreported the business's gross receipts. Redman caused customers to write checks to him personally, instead of to RSI, and then deposited those checks into his personal bank account.

Those payments were not reported as gross receipts on RSI's corporate returns. During the same years, Redman also did not report other income that he received from RSI. Redman withdrew and caused others to withdraw funds from RSI's business bank account to pay for his personal expenses, but Redman did not report those funds as income on his own tax returns. Some of the withdrawals for personal expenses were also falsely deducted as business expenses on RSI's corporate returns. Redman's conduct caused a loss to the IRS of approximately $666,113.

If convicted, Redman faces a maximum sentence of five years in prison. He also faces a period of supervised release, restitution and monetary penalties. A federal district court judge will determine any sentence after considering the U.S. Sentencing Guidelines and other statutory factors.

Acting Deputy Assistant Attorney General Stuart M. Goldberg of the Justice Department's Tax Division made the announcement. IRS-Criminal Investigation is investigating the case.
Related listings
Featured Legal News

08/07/2023

efforts to combat climate change as the region endures a brutally hot summer with soaring temperatures, the White House said Monday.Biden is expected to discuss the Inflation Reduction Act, America's most significant response to climate change,...

Featured Legal News

07/02/2023

A federal judge ruled on Friday that nearly all of North Carolina's revised 12-week abortion law scheduled to begin this weekend can take effect, while temporarily blocking one rule that doctors feared could expose them to criminal penalties.Th...

Featured Legal News

06/17/2023

A federal appeals court has sided with commercial fishermen who say proposed restrictions aimed at saving a vanishing species of whale could put them out of business.The fishermen harvest lobsters and crabs off New England and oppose tough new restri...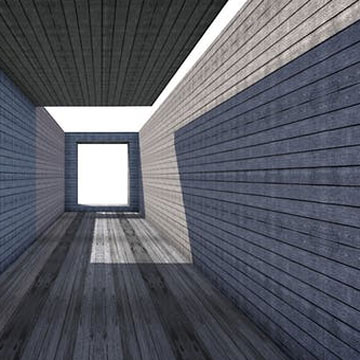 How do you qualify for workers compensation in Illinois?
The Workers' Compensation Statute protects every employee in the State of Illinois.

A victim of a work-related injury or illness is eligible for many forms of compensation including reasonable medical care required to cure or relieve the impact of the injury, lost time from work, and any temporary or permanent disability.

Illinois Workers' compensation is a system of benefits that:

– Pays for the medical treatment and medical bills incurred by work-related injuries and illnesses.
– Pays for the lost time from work
– Pays for any temporary or permanent disabilities
– Covers nearly every employee in Illinois
– and begins the very first day that you start working for your employer.


Employers in Illinois are required to purchase workers' compensation insurance for their employees and the insurance companies fund the payment of worker's compensation benefits for employees' claims. In the event of a dispute, the Illinois Workers' Compensation Commission (IWCC, or the Commission) enforces the state's worker's compensation laws and protects worker rights.